The Words I Never Want To Hear
February 3, 2009
There are two sentences I never want to hear. They go hand in hand. One before the other. Just thinking about these words makes my heart race and my eyes fill up with tears. The words I never want to hear are, "Babe, I'm being deployed," and "Ma'am, your fiance isn't coming home." My other half, y man, my soldier is leaving me.

"Babe, I'm being deployed." They echo in my head. My baby, my darling, my sokdier is going away. I'll punch him in the arm and tell him it's not funny to joke about it. When he remains silent, and stares at me, pain spreading across his face, I'll know that it's not a joke. I'll drop to my knees. Settling beside me, he'll just hold me. He won't say a word. It's not his way. Always my rock, my pillar, my soldier. Several minutes lapsed, "When do you leave, Mark?" My voice is weak and mouse-like.

"Two weeks." Outright, blantant, and bold. No sugarcoating, softening the break. That's the way Mark is. There it is. I have two weeks left with my lover, my sweetheart, my soldier.

"Oh, God," I whisper. Silent sobs shake my body. A searing pain rips at my gut. A wave of naseau washes over my body. "Do you really have to go?" I cling once more to the desperate hope that he's just joking.

"I'm sorry, Jo."

It's been two months since he was shipped back to Afghanistan. Thirteen more to go. I watch my email like a hawk watches its prey. Waiting to hear from him. My hero, my protector, my soldier. It's been two weeks since he last wrote.

There's an unexpected knock at my door. My heart plummets when I open the door and two officers are standing there.

The words I never want to hear. "Ma'am, I'm sorry to inform you, but your fiance isn't coming home." Once more I am pushed to the floor by an unbearable weight. He's gone. My soldier is gone.

The words I never want to hear.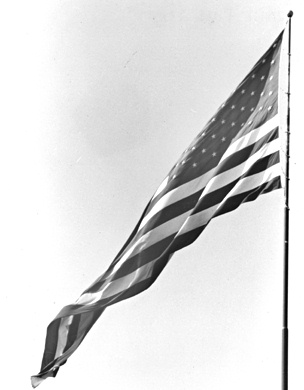 © Lauren B., Highland Village, TX