Mirror Image
MAG
January 26, 2016
All those highlighted words and iconic scenes robbed from their origins to weave a world of my own lay useless within. Oh, to escape from this world into another.
"You're getting very pretty," my mother whispered to me today. Is that what it's about? Being pretty? I sure don't feel pretty with my volatile skin and new cut scars under my itchy sweater. I've never been in love so how could I feel pretty? Yes, the idea of needing to be gazed upon by a man who has consumed my heart in order to love myself seems ridiculous even to me – but damn if I don't want it. I just want to fall in love, for God's sake.
All those crusty folded pages lay covered with their epic love stories. Those golden ticket movies that spark your heart when lips finally meet are full of hopes for the future.
But that isn't me. I want it to be me. It seems at the magical age of 18, when the world is suddenly thrust upon you, that my inner yearnings consume every fiber of my being. I want that kiss in the rain. I want those whispered words. But it seems I won't get them. I'm not pretty to that world I want to be a part of, but I look like my mother and that's good enough for me.
Still, those thoughts of that faceless man clamor in my brain during the silence of sleep. They come alive sitting in that detached classroom. But no boy is going to come up to me with a damn crooked smile and tell me I'm pretty. It just isn't in the cards.
Julian Barnes was right when he named that fear in all of us, that fear of the story untold "… that life wouldn't turn out to be like literature." Life for the suckers who weren't blessed with perfect genes doesn't follow that golden path. Those pretty-faced daydreams have no purpose except to torture my every glance in the mirror.
It's not a pretty story, but neither am I.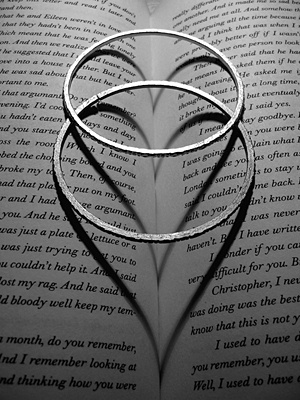 © Julia K., Old Tappan, NJ