The Battle
January 27, 2009
As I got rushed down the hallway, IV pole next to me, people shouting things I didn't understand, it hit me: this was real. It wasn't some cruel, twisted joke. I really did have leukemia.
The week before I had been diagnosed with leukemia. I told a few friends, only two or three, but by the next day every one knew that Samantha was dying from cancer. Honestly, I didn't care. I was too weak from my first round of chemo to care about anything. Even as I got the chemo, it didn't truly click that I, a fourteen-year-old, brunette girl, girl could be dying. Everyone else was worried, except for me. But that changed a week later.
My flashback of the week before stopped, and I was in the hallway. I wasn't really thinking about anything and at the same time, I was thinking about everything. I was barely aware of my surroundings, which, at the moment, were white hospital walls, monitors, shots, doctors, IVs, and worst of all, my incredibly strong mother crying. When my dad left us she didn't cry. When she broke her arm falling down two flights of steps she didnt cry. But now she was openly sobbing.
So as I layed there, one of the things I thought about was my dad. He left us two years ago, and last year we got a letter in the mail. He died, and left his car to me and my mom. We had to sell it last week, the last bit of my dad that I had, to help pay for the chemo.
So what I was thinking about him was whether he went to heaven or hell. And which one I would go to. And if they even existed. Because I knew I was probably going to die within the month because the cancer had been in me for ages with no one knowing. So I was trying to plan what I would say to my dad, if I saw him. And if I went to heaven and he went to hell, I was trying to figure out wether it would be a good or bad idea to let me talk to him. Because even though he left us, even though he made me so upset I had started slitting my wrists after he left, I love him.
So I will have to say goodbye to my mom and friends, and maybe hello to my dad. But the one thing I already decided was not to be upset about probably dying. Because I would leave a good mark on the world. Well, at least my friends at my high school, whom I had made laugh so many times.
Now I can tell I'm at the end. It has been four weeks since I found out I have cancer, my mom never leaves my room, and they let me go home. They aren't making me do chemo. I am too weak to move. I guess there is only one thing to say: Goodbye, and maybe, hopefully, hello.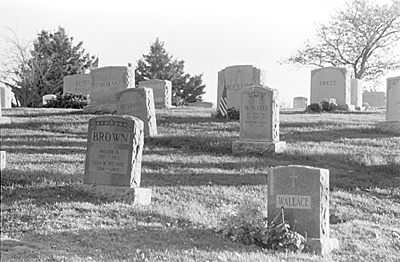 © Jenna H., Marblehead, MA