Fireflies
June 20, 2015
The lights glow dimly in the windows of the townhouses, shrouded by rolling clouds of mist. The only sound he could hear was the slight wave of the leaves of the giant oak trees, their branches cradling the street lamp on the stairs to the house. The forest beside the house is lovely and austere. He doesn't want to leave. The lights are too far away and too dim.
He turns around and crumples his bright blue Doritos bag, crumbs falling in flakes around him. He shoves the bag into his ratty yellow backpack.
A radio flickers on, the crooning voice of a singer punctuated by bursts of static. The window slams open, and a girl leans out, her ruffled scarlet dress glowing, dancing with beckoning arms. Their promise was made in the shadow of a lamp whose light quivered in fear. But the lights in the window are steady and strong.
He runs up the steps.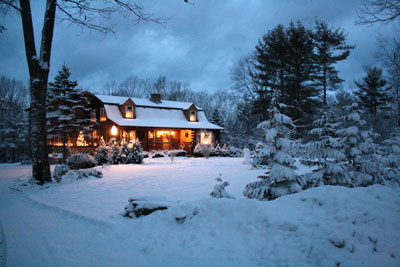 © Paige C., Rutland, MA