Lab Coats
February 28, 2015
She pulled on her brand-new lab coat, one sleeve at a time. Its pristineness would soon be tarnished by the thick misama of fog and the chocolate sludge of a ground it crawled over. She clipped on her laminated nametag. The picture on it had been taken back when she had worn too much makeup. She had figured since then that a doctor should be more serious than happy, more concerned with health than beauty.
Of course, human dissection was new to her, but she had never minded the frogs, sharks, and pigs she had dissected before besides the stench of formaldehyde. Her preparation for today was watching various surgeries online, which the less-solid humans of the world couldn't stomach. 
Through the fog she carried a sunshine-colored umbrella with her, ploughing through the four blocks to the lab. She grasped onto her umbrella and onto the hope that was the prestigious medical school she would get into if only she could reach out into the unkown and carpe diem. 
When she finally reached the lab, they had already started. A faceless corpse was draped with a sheet the color of her coat, pre-walk. A square had been cut out where they were planning to open the chest cavity. 
And so the procedure began: layers of skin and muscle were opened until the ribcage was exposed. She could see the once-beating heart and the deflated lungs, and, there being no other word for it, she was fascinated.
Then the sheet was disturbed, and a hand fell out of the side of the sheet. The demonstrator replaced it without so much as the blink of an eye, but the damage had been done. 
It was a hand, wrinkled and veined, nothing but the hand of a long-deceased human. But it reminded her of her own grandfather.
She stumbled back. the wonder and numbness gone. A wave of preservative odor hit her nose and bile rose in her throat. With wide eyes, she darted out of the room. She slammed herself against the nearest wall of the hallway and slid down it. Her muddy shoes left tracks on the floor. She felt her heartbeat as she had been taught to do on others. As it slowed, she began to realize that one could not see hope or a future until their eyes were dry.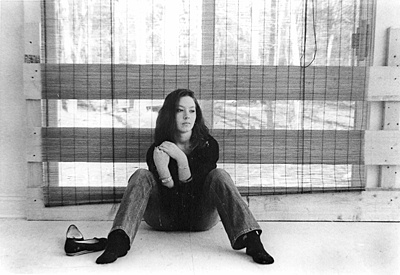 © Crystal F., Marshfield, MA