Behind Their Apperance
December 18, 2008
They walk in, their eyes mesmerizing to the people around me. Those who stare at the men, stare in fear or uneasiness. I, on the other hand, stare in awe. Awe at what? Most would ask. For the men's leathered skin and aged hard eyes do not encourage fascination; the men are supposed to be feared. But that was not they way I see them.
Their hands are not tampered with, their hands do the tampering, their hands are working hands. Cut and marked up, the men's hands stand out as one of their most prominent features. Those hands show what work is all about. Those hands show experience and perseverance.
I see the men's eyes. They are piercing, but not in an eerie way. Those eyes hold knowledge that no one would ever truly understand. Their eyes carry memories of saddening times, times of war, times of peace and times they only wish they could repeat.
Their highest intelligence is the knowledge they created. The knowledge they soak up through life experiences makes them who they are. That type of apprehension is the kind that is most valuable in life. It is common sense, street sense that holds the men up, and keeps them working forward. These men never give up, they never surrender.
"What," You might ask, "Makes them so feared by the people?" My answer is simple yet just one of the many answers to this question; it is the power they have. The experiences, and their memories, that make them stronger than anyone else. That type of strength is what is frightening. That type of strength makes the common people in their surroundings fear what they are, and only wish they could be like them.
Who are these people? They are workers, musicians, artists, carpenters, business men, they are soldiers.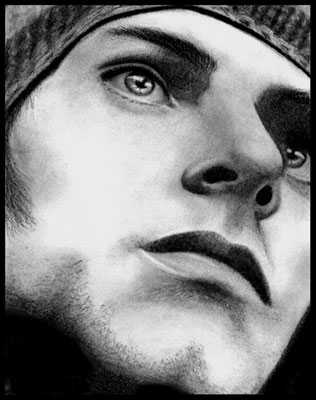 © Anna Y., St. Robert, MO