Short Story (For Lack of a Better Name)
August 13, 2014
His lashes are still damp with tears. When they brush her face, she sighs miserably.

In class his hand finds hers. She gives his hand a squeeze. Then she roughly pulls hers away.

In the dark movie theatre, his arm loops around her shoulder. She furiously shoves him off.

In the library, she bends to his ear, and whispers but a word. He stills, then walks from the library with a pained expression.

The following day, she can be seen, conversing with a blonde girl of her age in the gardens. With a grin, the blonde bends and gives her partner a kiss on the cheek.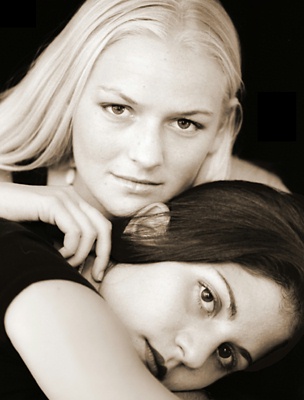 © Cherri L., Cerritos, CA