Chances
June 4, 2014
My heart pounded in my chest with a dull ache, my skin was cold and riddled with goosebumps, but not the kind of goose bumps you get when your cold. The kind you get when your heart is about to give way. Within one word, a name actually, my mind and heart collapsed into nothing but dispare and worry. After all the effort we had gone through to move on, to forgive and forget, why now? Why bring it up when I am more confident in our relationship then I've ever been?
I feel as if my heart had tumbled into bush filled with thorns and nasty thoughts that will cling to my mind the way a flee clings to a dog. My friends all say that I'm right, it shouldn't have been done and yet I feel so wrong. I know deep down he broke my trust and my promise but why am I the way that feels in the wrong. I've been nothing but completely faithful and him, well, that's a different story completely.
What he did was wrong and unforgivable, the kind of thing that makes you walk away with no seconds thought. I didn't walk away, I stayed and endured the pain of it all. I let my friends tell me how better I deserved and told them they were wrong. My head and heart were in battle, swords would crash down in pain as one thought followed an other. My heart crumbled bit by bit, but then like a miracle it all seemed to stop.
The bad thoughts had gone away and the swords had stopped crashing down on me, I was no longer at war. It was like watching the sun come out from a cloudy sky for the first time. Their was freedom in the feeling, followed by worry and happiness. I wondered for the first time how it was possible for such feelings as love and pain to fit together like puzzle pieces.
It's confusing, love is. You will let the one you love put you through so much pain and anguish because you love them to the point where leaving them is just not an option. You will stay, despite the pain you feel inside because you can still see the good rise up against the bad. Then the good becomes as rare as seeing a shooting star when you are actually looking and it no longer matters. You wish and you wish for that shooting star you missed to come back, you wished and hoped until your heart hurt. Your heart will shatter because finally, you've realised that sometimes love is no longer enough.
When the one you love cheats, paranoia kicks in before every other emotion. Your heart begins to pound in your chest and your skin gets riddled in goosebumps and that's the moment you decide that love is no longer enough.
I on the other hand have not made that decision. Chance after chance has been given and I am unsure if I have any more to give. My heart aches at the thought and tears threaten to escape because I don't want to admit that I have already made the decision. I refuse to think of an expiry date for us but, I no longer know. I feel as if I have been broken into a thousand little pieces, broken beyond repair. The sword has come crashing down and the connection between my heart and mind has been severed.
I am afraid for us.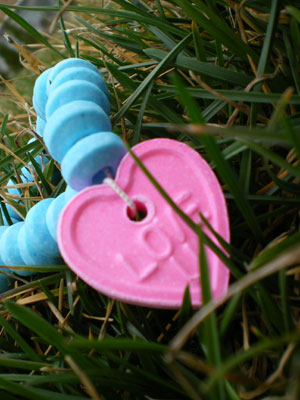 © Jennae P., Kennewick, WA