One Night Stands and Pancakes
May 5, 2014
She noticed that someone had used her toothbrush. The hairs were sticking outwards and frayed like a small meteor or hurricane passed through. The evidence was clear that someone who furiously scrubbed their mouth had also found it sanitary to use someone else's toothbrush. Instantly, the toothbrush was gone and a new one was unwrapped from behind the medicine cabinet.

When her morning breath was eliminated with a scrub of mint, she went in pursuit of the culprit. Pots and pans began to clang downstairs, beaconing to her. Pulling on an old Giants Jersey that was left on the floor and some draw-string shorts, she lumbered down the stairs, barefoot and pissed off. To her amazement was a man cooking in her kitchen. Her anger fizzled away with the recollection of last night's drinking and dancing. She forgot she brought a souvenier home. Memories of glow sticks and vodka tonics came back, but the throbbing of her lips was still unclear

"Um, hello?" she asked cautiously, hoping to God that he was cute. He turned around quickly, startled like a deer. The first thing she noticed was the blueness of his eyes. Then his blonde hair and pale features seeping in. 'I mean he's alright' she thought to herself.

"Oh, you're awake," he said with a smile, "I just thought you might want to have breakfast. Hope you like pancakes." That was sweet, but no. Last night was simply fun and nothing more. A boyfriend was not on the criteria after her boyfriend left her three months ago after two years together. And besides, she barely knew this guy, let alone remembered his name, and he did NOT know boundaries (after disposing of said toothbrush).

"Oh, thanks, but uh, I got to go to work soon, I got all this work I'm behind on so...yeah."

"It's Saturday?" he stated, confused.

"Yeah, I know right? So, you should get going soon," she stated coldly. Her pang of guild was followed by the sadness in his eyes.
The door bell rang, interrupting the awkwardness that was pungent in the air. She hurried over to the door and behind stood her ex-boyfriend, his hands in his pockets and his shoulders up high.

"Hey, sorry I just came to get some stuff I left--" he broke off, noticing the man in her kitchen. She didn't know what it was but something in her felt...triumphant.

"Yeah now is not a really good time. I'll just drop it by tomorrow or something. Bye," she said panicked and slammed the door.

Bachelor #2 stood watching with his eyebrow raised and the corner of his lip upturned.

"So, pancakes?" he suggested again. She nodded and sat down with him in the kitchen.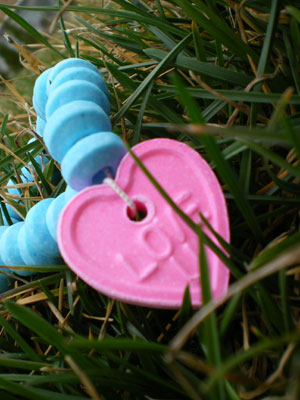 © Jennae P., Kennewick, WA