Ashes
March 20, 2014
The sky is black with ashes of flesh and bone as fires consume our souls. The sun goes down, the stars come up, and all thats left is the nitty gritty. The cries of children hindered motherless and screams of the pained set the rhythm to our words as we are consumed by silence.
The world crumbles in front of our eyes and leaves us with a painful memory for what once was. The war is raging, but the battle within is boiling over. We decay day by day as hope drifts away just like yesterday. We are what is left. Empty shells with the desperate need to survive.
We are the warriors who have sacrificed above and beyond. Anger runs through our veins and boils while blood runs thick from our wounds and ashes cascade from the sky as pain begins to process through our minds.
The future was once bright, but now it's smoke and dust. We were so alive, but now we must fight. We must survive to live, and live to die.
There is nowhere else to run and no room for another soul. We hold on to that thinly veiled hope that keeps our hearts pumping. We won't let go as our hearts break, and pain torments or beaten bodies.
We are soldiers fighting a war created by the hands of the devil himself, while god tunes our cries out. We are one with our battered hearts, and broken bones. We rebel as the blood runs thick,and children cry.
We separate from the world and scream as the acid burns from within our emaciated shells. The smoke grows thick and suffocates our words and fills the void with emptiness.
Scraping the bottom of an empty barrel we straddle the line of insanity. We can't let go, not even for the end. We must fight for what we get, and survive to tell our tales. We are the nightmares of every soul as the words bleed and we speak no more.
Memories fill us with heartache, and fuels the fire within. We walk a lonely road that leads us to death. Holding on tight we drift away into the velvet sky leaving the silk of our bones to become ash. Finding the truth in the hope of doubt we string our hearts in strength.
Breathing the ash in while we want it out.Lately nothing makes sense, but it will over time. Its hard to stay awake as the wasted space of our broken bones burn. It takes all we have to fight, but we march till there's bruises on our feet. Our bones are broken and our bodies are starving, but this pain doesn't seep in till the final moment.
We will fight till the last breath stands. We are the generation of pain, and must leave the legacy for the next.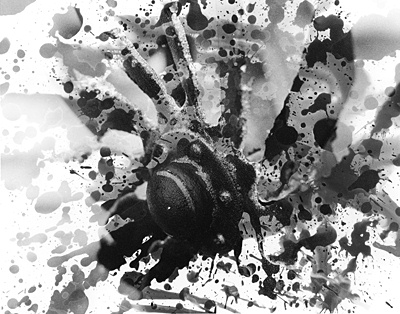 © Dana C., W. Lafayette, IN