So Close To Death
August 26, 2013
It was a lovely Saturday morning. The Sun was shining brightly in the blue sky. Susan had decided to go for shopping, the next week, but the lovely weather forced her to ask Alice (her best friend), to change her plan and go for shopping that day. Fortunately, Alice agreed.

Susan was getting married, the next month, so she had to buy her wedding gown. Alan, Susan's fiancee`, was also coming there, as he was going to select the gown for her. Alice and Susan drove to Kelly Mall, where Alan was already waiting.

Three of them, went inside the mall, and then went from shop to shop in order to find the best dress for the prettiest lady of the town. After a dress-hunt for nearly half hour, they finally found the perfect dress, for Susan.

Alan told Alice and Susan to go to the car, as they were exhausted, till he did the payment for the dress.

Just when the two girls, entered the parking area, there was an explosion in the shopping mall. A haunted haize of terror surrounded them. Their legs started to tremble and their pulse were tumultuous.

The mall was on fire. Cries of the injured people inside, roared in Susan's head and tears blurred her vision. She wanted to go in and help Alan but Alice implored her not to go. Alice sighed, as she gripped Susan's hand, and glanced at sky as she was painfully aware of her predicament.

Alice and Susan hugged each other tightly and then, burst into tears. They were still in a state of bewilderment when someone yelled, ''Susan, I've paid for the dress, let's leave this place now''. The girls turned around and what they saw was something unbelievable. Alan was standing there, holding a dress bag in his hand.

They thanked God, as Alan had been so close to death, and then hugged each other tightly, again.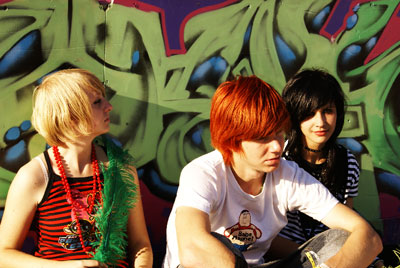 © Alina G., South Africa