Admiring the Flowers (Part 2)
July 12, 2013
"Daddy, why do some people get crushes on other girls even if they are married?", I asked the next day.
He took off his glasses and considered for a moment." Sometimes you get bored of routine.
Sometime people realize that the marriage is not for them. Some people cannot control themselves. Some are weak-willed people."
That day we again went to the park and Mr. Chopra again showed the same behavior. This time. when I looked at him, he became abashed and started typing furiously. But when I pretended to look away, his fingers became still.
This continued for many days. Soon after, my mother told me that Mr. Chopra was asking for a divorce.
I thought hard and then decided that Rita had had no part in this, at least intentionally. And I could not dismiss the possibility that I had imagined it ( I had a vivid imagination according to my mother); thus soothing myself as I returned to the adventures of King Arthur.
______________________________________________________________________________
School began. Weeks passed. A friend at school liked my cellphone cover. Rita had crocheted it. On coming home, I straight away went to the park and sure enough, Rita was there.
Just as I had crossed the street I saw Mr. Chopra emerging out of his house. He was wearing a three-piece suit in the humidity, with a bouquet of red roses in his hands. My curiosity was piqued. He looked my way and I instinctively ducked behind a neighbor's car. Thankfully, he didn't notice me and there was no one in sight. As if emboldened, he started walking towards the park. I followed at a safe distance.
Mr. Chopra stopped suddenly and with a snort of disgust, threw down the bouquet, turned around and went back home.
As soon as he was gone I ran to the park entrance. The sight stopped me. Rita was in the arms of a well-built man, laughing and smiling as if there was no tomorrow. The man then released her and cupped her face with his hands. He turned suddenly, and recognition struck crystal clear.
It was Ashish.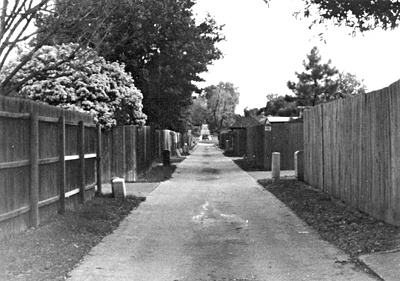 © Jaycee R., Lewisville, TX