Look Down
March 1, 2013
I don't see the important things. Why do I have to study, why do I have to wash the dishes, why do I care? Looking down is all I need to do, all I ever will do. I look down when being talked to, when eating, when reading, when walking. Especially while walking, which put me in my latest predicament. But I'll get to that soon. I've got a while here, you see.

I look down at life in a figurative sense. I mean, not that I'm better than it or anything, but it doesn't deserve me to look up to it. I take one step at a time and appreciate, or at least observe, the path I'm going to walk on. I don't have time for anything else. Why look at the sky when you're not going to reach it? Why look behind you when it's gone? Why look to the sides when you're not going there? Why look ahead when it could change at any moment?

I don't see the world around me. It's a big white hamster ball, bubbling where I try to touch the outside. I get shocked when I poke it, when I try to see anything else but down. Trapped in an electric hamster ball. I like it that way, though. I feel comfort in the concrete below me, surrounded by a cloudy vignette that moves with my strides. That's it. That's all I see. Look down and you're good in life.

Not everything is good. Change is good, according to some higher authority. But not for me. Then again, I don't see the important things. I have a lot of time here. To tell you the truth, I like it. A plain white room, the corners bending to gray. I can't tell if I'm on the floor or the ceiling, it all looks the same. I can look anywhere; it's the same as down. White, white, white. This type of white doesn't shock me when I leave, like the other one did. It's a nice white. I don't want to go.

I don't see the important things, but maybe I saw the man in a sense. Maybe I saw him about to take me. But it's okay, I like the room. I don't have to see things, important or not.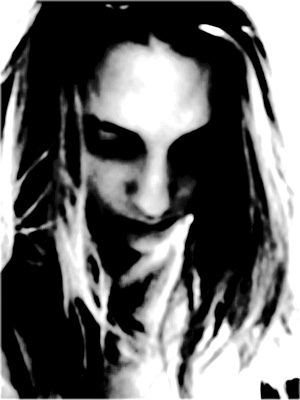 © Maria B., Boston, MA