The River
March 11, 2013
There is a river, flowing smoothly past the small town built near its bank. It is an old friend, a comfort and reminder of gentle times gone by. A reminder of harsh memories that were eroded to soft ones. The River provides the life for those who survive around it. It accepts all. Those who wish to swim in its cool waters, to fish in its abundant supply, to lie on its banks and enjoy the simplicity of loneliness.

It accepts the lives of its willing victims, and those who are not so willing at all. The River whispers to them when they are asleep. It causes the thoughts to trickle into their mind, telling them the world would be happy were they to drown. Reminding them the River is their only friend; the cold water the only sense of relief that will ever be offered to them. Water is life, and the River only wants to share. Night after night, the thoughts flow through their brains, until it begins to flood. Until the night they do not sleep.

That night is the night the dams broke, and the water now trickles down their cheeks. That night is the night the River will uphold its promise. The River means them no harm. It only wants to heal the pain; all they must do is step into the water.

That night, they willingly submit their lives to the River. The take one step into its waters and then take another. They continue walking forward, feeling the sharp coldness climb up their flesh. It's the first thing they've felt in months. They go deeper, up to their neck, and now they are completely numb. They can feel nothing. The ache of an ever-present pain no longer exists. The River fulfills its promises.

But it is a trap.

The moment you feel peace, you are pulled down, drowned by an unseeable force. Your life gone in an instant.

That is what the River truly wants. Its life is stolen from its victims. Everything from their flesh to the marrow in their bones is corrupted, transformed into pain that is absorbed by the water.

And the River moves forward all its days, flowing deeper.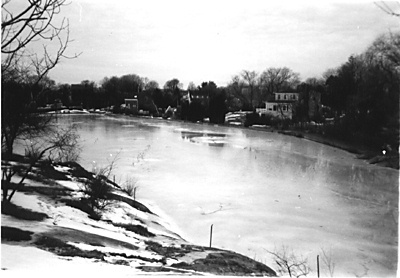 © Leni K., Marblehead, MA