More Than a Trip to Target
December 21, 2012
Milk, shampoo, Oreos, and a new sparkly headband popped into my head when I was making a list of what I needed to purchase at the store. It was a cloudy 73 degree afternoon and Target wasn't too far from my house so I decided to walk. On my way to the nearest Target store, which was just a couple blocks down the street; I was stopped. I was walking at a casual, not in a hurry pace but, I recall hearing a lot of noise that sounded like shoes pounding against the rock hard cement. Scared, I took a peek behind me and apparently there was a man but, he wasn't any ordinary man. When he saw that I was looking at him he didn't keep on walking and for sure he didn't stop but instead he started sprinting faster than I could blink. Before I could even make one of those "Plan of Actions" I was always told to have, he took my hand and demanded for me not to scream. The inception of my cries for help had already begun and I knew he was planning to take my wallet or hold me hostage; or at least try. Tugging hard to get me hidden from a street of people he caught a bystander's attention.


She screamed out her car window, "I'll call for help!" But she drove off as if I was worthless to save, like a pile of dirt.


Not soon enough, after what felt like days of pulling, kicking, and using all my strength to get away, the police arrived. It seemed useless to keep trying to escape because approximately 30 seconds before the police arrived he took my body and threw it into his beat-up 1994 Pontiac. I couldn't even try to save myself because the 4 Benadryl she shoved down my throat starting kicking in and making me drowsy.
Heading 30, 44, 56, and now 61 mph down the road, he was driving as crazy as a child would after they had candy. I prayed harder than Moses up on the mountain to get away. It looked as if there was no way to escape as the criminal drove faster and faster. Shortly later, I became conscious that there actually was no way to flee from this terrifying man. I couldn't handle it anymore but after hitting the six mile mark down the road an angel came down. Somehow, the police tracked him down. It was a moment of relief but then I thought to myself," Oh no! How can they make him stop? He'll just keep driving faster!" Finally though, the police had the idea to shoot his tires. Not too much farther down the road his Pontiac came to a stop. Yeah! It was like a mini celebration of freedom seeing him be put in handcuffs and me just away from him. I ended up being saved and the criminal served for this injustice to try to get some milk, shampoo, Oreos, and a new sparkly headband at my local Target store.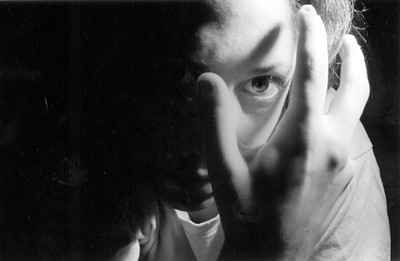 © Julie S., Marblehead, MA