Run of Life
December 16, 2012
I miss running. The feeling of the hot concrete under my feet, the muscles in my legs bringing me forward. It's an amazing feeling. To just run. No worries, you can leave your mind behind. All you have to know is where you're going. It doesn't matter how long it takes to get there or when, but as long as you find your destination.

With running there is adrenaline. It pulls you forward, the lines of the road always parallel to you. The sun beats down on your back, allowing beads of sweat to form and cool your body. The air flies past you, making you feel alive. And for that moment you don't care how much your muscles hurt or when you'll get to your destination. You're just here, running.

My body is a machine that allows me to escape. I've learned to respect it, and in turn to will perform tasks I could have never imagined. My limbs carry me miles, but it isn't until I stop to rest that I realize how tired I am. My heart beats, carrying oxygen-rich blood through my body to renew itself. I'm reminded once again how amazing life is.

I feel strong, powerful. When I run nothing can stop me.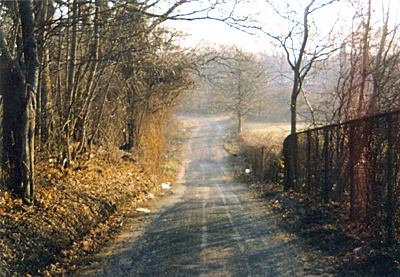 © Cameron C., Milford, CT