The Last Times
October 31, 2012
You don't know until it's too late. That's the way life works. That's the things about last times; sometimes someone is so close to the end that it catches you by surprise. In most cases, you don't know that the last time something happens will be the last time until you turn around and it just never happens again. And by then, it's too late. And so Ashley didn't know, as she sat there beside the hospital bed, tears still holding in her eyes, that this was one of those last times.
"You know, you're a beautiful girl Ashley, I have always been happy to have you as my granddaughter. I love you. But it's my time. It's my time to go. " Monika said, adjusting herself to the side of the hospital bed, trying to keep a steady tone.
"You'll be going home soon grandma. They told me your doing better." Ashley replied, as she struggled to calm her breathing.
She could tell from her voice that everything was not okay. That the lies she kept hearing drowning her with unreal hope. But it wasn't sadness that kept her sitting next to the hospital bed, it was fear. Now, she was left with only a long beep and a straight line from the monitor sitting beside her bed. For the last time, she had heard her grandmother's voice. She just didn't know it till it was too late.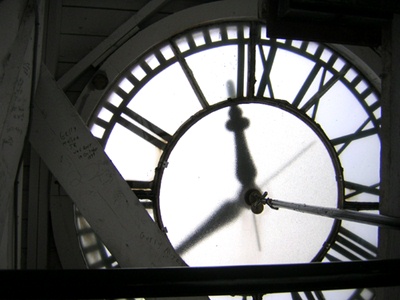 © Tatyana Z., Norwood, MA