road trip;
October 29, 2012
It seemed like forever ago.
Driving down a ribbon of concrete for miles, folding our limbs together in the backseat of a van, where there was so much space and yet so little. For the rest of your life you're always going to be going somewhere, packing up suitcases and homes and lives and throwing everything in the trunk, but when do you actually get to anywhere?
Where is anywhere?
I flexed my fingers and the secrets came out quietly, like the shrug of peace that pulls out your joints after your muscles freeze up at night, like the slipping of the stars behind the sun when the darkness is swallowed by renewal, like the tallies I scratched against the wall, counting down the days until.
Until.
You kept quiet like you should have, but when I was done you were neck-deep in all the glory there was to being human: the disengaging of your senses when you willed yourself to forget, drowning in a subconscious that left you enough air to gasp in but not enough to fill your lungs, sinking in a pit of what life was—suffering.
I smiled. It was the smile that was a little worn around the edges, the one I smiled so maybe you, the people in my life, wouldn't have to be as scared as I always was.
You let out a little breath and you wrapped your tiny arms around the husk of my body. They were barely long enough to cover my back, but they were long enough to trace through the highways of my veins, wrap around the pillars of my ribcage, cross around until you finally reached that small beating heart, the fragile muscle you knew made everything, however fleeting it was, infinite.
Your eyes shone like Saturn, I leaned my head against your shoulder and thanked whoever was up there for giving the world people like you.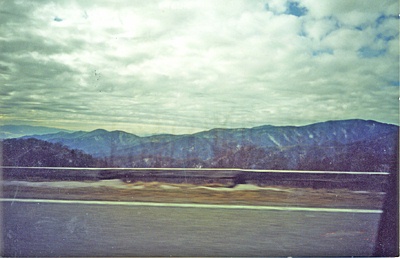 © Valerie W., San Antonio, TX