Lost Cause
October 26, 2012
It was a cold winter's night, when the dark silhouette of a pale-faced girl finally emerged into the darkness. She huddled her shawl against her shivering body, praying it would keep the beads of shame from spilling onto the sidewalk, holding her together until she reached the worn-out shack of a home.
Her frosted lips and curved spine are run over by hot water, and as she stood under the scorching heat of the shower, watching her skin shift from pale white to blood red, she tries to shake of the memories of the night.
Tomorrow morning would bring new hope, new happiness. She would go about her work with her head held high, seeing no reason to cower away from human interaction, no reason to feel lonely and despondent.
But tonight, the memories of her ugly treason would haunt her, circling around her head like angry bees, as she lay awake on her cold bed. Cold, because she rarely spent her nights huddled underneath the sheets, like she often wished she could. Oh, how she wished her nights were reserved to the confines of her own molded apartment. No, the darkness was too precious too lose, nights were spent in the beds of strange men, doing the unspeakable.
She recalls the sound of her father's voice, assuring her that sometimes, good people do bad things. Yes, she tells herself, I only do things that are necessary. But deep in her heart, in her lonely bones, she knows there is no redemption from her nightly activities. Nor is there any escape. The bills are simply too large to pay, her own cravings too demanding, for there to be any absolution from her lifetime of misdeeds.
She recalls her visit to the town's rehabilitation centre, two months ago. The day she finally choked down her pride, a devious task, and stepped into the rich, whitewashed building, hope at her heels and a spark in her eyes. Recovery adorned the walls, she could feel it within arms reach. Today is the day my life changes. Today is the day I will finally get better.
And then, as if from a distance, she sees herself walking back outside, all conviction gone, the notes scratching against themselves in her pocket suddenly seeming a thousand times lighter, so insignificant.
She turns to her only solace; the flickering light in the vast darkness that surrounds her. A crumpled piece of paper that was too battered to be considered important. Yet the words contained within this sheet summarize her entire life, or rather, lack of it. She finds it ironic that one sheet of paper could sum up her importance to the universe; but irony is the indulgence of the rich. Reminiscing about her life will not do her any good; she is completely aware of that fact. Yet soon the sheet is damp from the teardrops that run across the smooth surface of the paper.

Little girl, big home
Daddy's angel ain't got a selfless bone
Warm clothes, warm sun
Daddy's girl's never been alone

Full belly, full pockets
Daddy's angel's never known to want
Don't look, don't help
Daddy's girl's never learnt not to flaunt

Frail mum, livid dad
Please father, don't be mad
Scarred back, eyes glassed
Daddy's girl's needs to pack, fast

Big girl, small home
Daddy's angel, she don't need no one
Wet clothes, dark sun
Daddy's girl's gonna have some fun

Clear belly, empty pockets
But daddy's girl got her own stark glee
White packets, yellow lighter
Daddy's angel's learning how to be lonely

Torn notes, scattered coins
Daddy's girl needs to keep going
Strange nights, strange men
Daddy's angel gotta keep them flowing

Cold sheets, cold lips
Trembling with each short breath
Cold night, cold world
But daddy's girl, she can't stop 'til death

Red eyes, can't recall
Life's going on in slow motion
Heavy heart, cruel hands
Daddy's angel, now devoid of emotion

Spilt milk, lost cause
Stuck in time, world's moving on
Black tears, black sky
Where has daddy's angel gone?

From where has this darkness been drawn?
From where have these horrors spawn?
Where has daddy's girl gone?
Where has daddy's angel gone?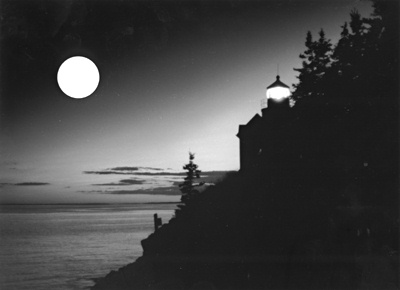 © Steve S., Marblehead, MA