beautiful in your own way.
October 24, 2012
I dislike people who go on face book, and post pictures and statues about how they do modeling and how great looking they are. Honestly, everyone is beautiful in his or her own way. It doesn't matter whether or not you have the perfect body. People don't want to be judged by the cover of the book. We want to be evaluated on the pages. Those who maybe overweight can go out of their way to lose weight, but those who have the attitude with great bodies can't change the way they act.
everyone is beautiful, and you don't need makeup to prove it. We are still young, there is no need for dressing up for boys or other people to notice you. You dress to impress yourself, and make yourself feel good. Judging another person doesn't make you look cool it makes you look pathetic. When we are all grown old, and realize that all those people you used to make fun of and tease are doing way better then you and they look beautiful. They didn't ruin their face with makeup and have all the pimples or look like they are fifty years old. So, just think about this message before you go out of your own way to make fun of someone else. Who knows when they get older revenge might come back and bite you in the butt.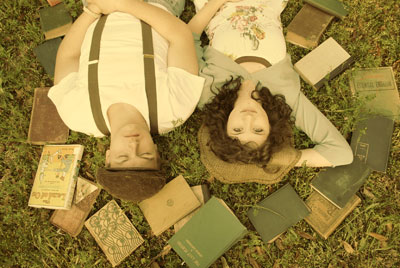 © Gabrielle A., Pensacola, FL