Ashes Are Not Always Ashes
October 16, 2012
These walls are pale green with wallpaper torn off in some areas, but not by choice, never by choice. Aged by time and tears, this house has burdened many awful things. Memories of which that will never be shared, no matter how many times the men in the suits ask her. "So he knew about this ongoing activity?" The men were always so pushy when it came to answering their questions.
The end of mother's cigarette meets her youthful skin. Burning only temporarily, but the charcoaled memories will remain forever. Burned, scarred, beaten she half crawls half quivers to the corner of her little white room. Ashes are not always equivalent to ashes.
"When I call you, I expect you to answer me. Do you understand?" Her voice is the nails scraping the chalk board. Now tucking her knees into her chest, then wrapping her arms around her legs; stinging the new wound on her forearm. "Go ahead, go cry to your father." Then her mother turns and walks out of the room.

Walking up the jagged stairs, each step makes the girl's heart grow heavier. She knew at any second she was going to unleash her bound cries. She reaches the top of the stairs and starts to walk to the door of her parent's room. The hallway of fifteen feet feels like it elongates with every new step. She looks into the key hole of the door and sees a cloud of fog-like-smoke due to packs of cigarettes being exhaled within hours. She squints her eyes and notices a pair of legs dangling in midair, swaying gently back and forth.
"Daddy?"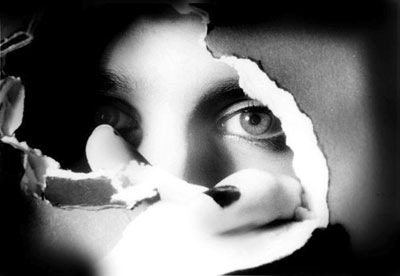 © Tabatha B., Peoria, IL