The Kite
October 16, 2012
Flecks of dirt stain satin strings as she is dragged across the earth. Pulling. Her dainty surface smudges. Her silky silver tail catches tiny branches that snag into her fabric. They know she wants to try to fly again and keep her from it, the best they can, stabbing her one final time. Sunlight falls across her faded colors as she is hauled along this path. Her rainbow pattern once so bright and sure, now faint and dull with the forged security she has built up around her. Her vivid wings are folded and bent against the jagged grass. Her nylon surface rises above the ground. Gently. Wind flaps against her sides and flows through her solid metal framework as she prepares to take flight. To try, again after falling.

Her coiled twine, clenched so close under her soft scarlet fabric, unfolds as she steadies her tattered wings. Little sewn patches hide scars of mistrust in her trusting past. Her loyalty remains her strength, coursing through her silver structure but it now soars for different kites. She won't let just anyone try to fly her anymore. She is still very careful, but she knows better than to hold on to things that have already taken to the sky without her.

Colors. Brilliant shades are tugged across the sky as she tries to keep flight. Her beauty tugs against the currents that dare to drag her down. Her flow is snagged and caught by the string that defines her. Her anchor. Her limit. She could soar anywhere. Free. Without it.

This tarnished cord ties her to her limits. Her regret. Her fear. Its tug does not define her, but its pressure is always near, felt through her threads. It grips her spirit, and restrains her imagination. It is her past, it knows her present, but it does not control her future. This taut string may have held her down before, but today, she is ready to let the wind take her away and break from the line that has held her for so long. In the air, she feels stronger, to lift up past the clouds, to break free from her anchor and fly as free and as beautiful as she was always meant to.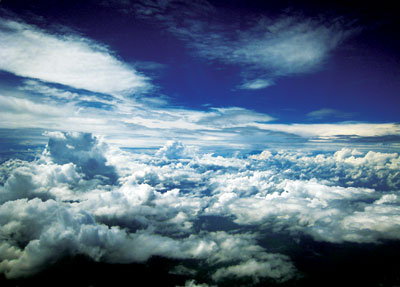 © Jacob W., Oklahoma City, OK