My Place
October 5, 2012
Everyone has a place in life. There are the preppy, pretty, and popular girls who make every guy drool. There are the jocks, who show off for those girls. There are the nerds, who you look off their paper during a test. The artists, the band members, the journalists, the athletics, the geeks, the bakers, the candle-stick makers, etc. You get the idea. Everyone has a passion, a place in life. Except me.

It didn't used to be like this. Then everything change.

I'm the kid who sits in the back of the class and watches everyone else answer. The one everyone looks at when she's called on. It's not that I'm a bad kid or am terrible at school. I'm just average; painfully average. Normally, I read or think about what I'll play on my piano after school. I love to play. I feel normal when I play. Things are like they were back then, I do have a place. Dad doesn't like it when I play. I think it reminds him of Mom. I still play anyway, because sometimes, I feel like it's all I have left of her, and anyways, I play before Dad gets home from work.

Maybe, one day, the choir group or musician group will remember me somehow. How I was back then and how I was passionate for people surrounding me. How I sang and played louder than everyone else, how I played every day since I could reach the keys on the piano. Everyone left after I tuned the world out. I guess they had the right, I'm not that exciting. People would talk to me in the halls, or look at me for an actual purpose besides to stare.
Until that happens, I'm my own place.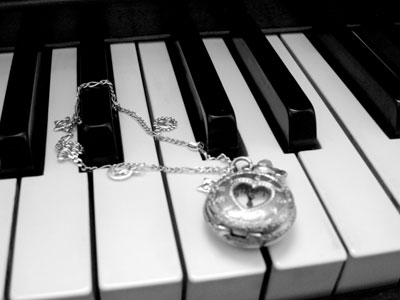 © Emily P., Albany, NY