Always Picture the Glass Half-Full, Even in Times of War
October 2, 2012
As I walk out onto what once was the battlefield of the greatest war of all time, I remember seeing my friend being shot right here on this very spot. Suddenly, a wave of guilt washes over me. During combat training, they had taught us how to defend ourselves, but they never told us about the smell of death. The awful smell of rotting flesh and there's nothing you can do to save them or their hope.

"Ma'am? I'm sorry to report that your son Thomas has died in battle. He was a good man and soldier. I grew very fond of him. Always made the best out of the war, he did."

I left the Johnson house quietly as Mrs. Johnson sobbed and wept in the doorway. Letting the families know is the hardest part of the job, even harder than having to see your best friend die right before your eyes. These people had a whole other life before enlisting and you see a glimpse of what their life was like. They had a family and a life to live and so much hope. As I rang the doorbell, I thought about Thomas's life before the war. I knew him as a child, and boy, was he spunky. I remember seeing him running up and down the streets in a red and blue baseball cap. He a dear friend of mine who always made the best out of anything.

I was three feet away from him when he got shot. Three bullets to his leg and four more to his head. He died almost instantly. I remember seeing the pain in his face as he drowned in his own blood and the last words he said to me. "Always picture the glass half full. Even in times of war." How could he think positively when there were men dying everywhere you turn and our land being turned to dust?

Thomas Johnson's funeral was on the third day of December in the year 1783. I could not bring myself to go at first, fearing that I would only have a breakdown at the sight of his casket, but then thought of Tom. He would have wanted me to go to honor an old wartime buddy. I went and stood quietly in the back and prayed that he was doing well up there. I wasn't the only one from the services who came to honor Tom; five other men from our barracks came.

While I was sitting through the service, it dawned upon me why Tom said those last words. He knew that the war was bad and being miserable wasn't going to solve anything. Being optimistic was the least one could do to lift the spirits around there. Looking back, we all appreciated Tom's cheeriness and I guess that's what saved us all from getting depressed. I remember how he used to hum at night, and it soothed us all. Even after a real hard day of fighting, we all knew it wouldn't be so bad because Tom was there.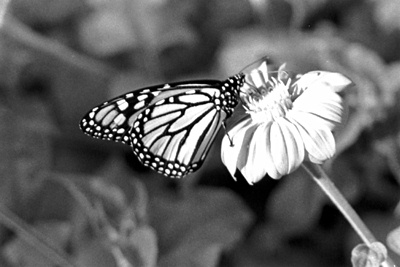 © Lindsey D., Marblehead, MA