Ideal Love.
October 2, 2012
I think that with whatever happens, at the end of the day you really should just watch out for yourself. I am not saying this to be negative, or because I believe in selfish acts, but I do believe that no one you ever meet will fully watch out for you as well as you would take care for you. And at the end of the day, only we as individuals can make ourselves happy. And you can't make anyone happy because no matter what you may do, humans are hard to please.
I don't understand why a boy and a girl meet, then build a friendship, and then grow stronger feelings for each other, just so that one of them end up feeling more than the other one, and because "life happens" they become strangers again. It does not matter if you have known someone for your life, because what does it REALLY MEAN to "know" someone? My parents were married for 17 years, and then divorced, my godfather and godmother were married for about 26 years, divorced, and as my most personal examples all I have to say is, at the end of the day I had long conversations with my mom and dad separately and the more I would hear things, the more I found out that they did not know each other. Yes, they knew each other's bad habits, and pet peeves, and all the negative things. But they had lost sight of why they fell in love with each other. And even today, when I speak with them, they point out the bad characteristics of each other through me. I may have their blood running through my veins, but I am not THEM, nor will I ever become either of them.
And their experience, although it is theirs, affect me. In a way it has shaped my perspective about love, commitment, and relationships. I will always just like any other human, seek for someone who gives their all to me. And a part of me will always want to give my all to someone worthy of me. But, it seems like there is no one on Earth that will ever be worthy. Or maybe I will never be worthy of such feelings. I personally do not believe in marriage, but deep inside me I know one day I will want to marry someone, and have children. Now I think more about my future and success rather than my personal life. I can't help but want some kind of balance. I want the romantic aspect of my life, inside I know I am a hopeless romantic, I want someone who can fight for me, chase me, and without overly trying makes me fall in love with them every day. Someone who can share the same ambition and drive I have. Someone who can look at me and tell what's wrong, who makes me laugh even when I cry. Someone who has patience for me and through time builds patience in me. I don't search for a prince charming, because that's not reality; I want someone as real as me. Thoughtful, considerate, and loving, and that not only loves me, but loves life as much as I do. I want someone who motivates me and inspires not only me but every part of me; my heart, soul and mind. I know all of what I want seems like a checklist, but it's far from it. Because, if and when I find someone who gives me this it will be mutual. I want to be someone's inspiration, and motivation. The reasons why they can say that life gets a little bit easier whenever were around each other. Where I can be their guide, support and comfort and overall I want to be someone's reason to smile, be happy, feel loved and appreciated.
This may all be just empty ideals, or "wants," and maybe I will never find it for me, and I will always be the one to feel the love for someone. But that's because of my care giving nature. God's plans for you are never going to be able to be guessed, and although we make plans for ourselves, those plans will never meet His plan for you. And who knows, maybe just maybe, my "soul mate" might be closer than what I expect. Or maybe my destiny wasn't to fulfill love, but to conquer success. If at the end of the day I had to choose between a successful life, and a perfect love story what would I choose? I want a successful LOVE, money to me comes and goes, and I would never be as oblivious to think that love will be enough to live, but it would sure be better to go through my tough times and heartaches if someone who truly loved me and I loved them was standing right beside me.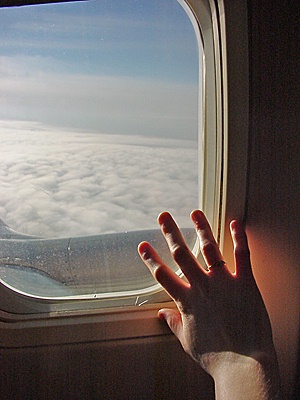 © Greg K., New Lenox, IL