No one could have said Good bye like you
September 12, 2012
People are taken for granted so easily, and we forget to appreciate our loved ones the most. My sister who was my everything, passed. I lost my sanity after that. I cared about nothing; not even myself, especially, myself. The love I had once understood was taken away so fast that I had also quickly turned bitter. I would have truly died for her, because without her I had nothing to live for.

I had lost my apartment because I lost my job I was at the hospital so much with her. I couldn't afford my full rent anyway; she always paid half. My boyfriend of three years had enough of my neglect after she got sick, and left. All the money I had was People going to the medical bills just to keep her alive. I had given up my whole life just to make sure her didn't end. I had never stopped to ask what happens after all this; I didn't matter we would find a way as soon as she was better. I'd do whatever it takes to have her back to health. The hardest thing I had to except is if she dies I don't go with her, but I after thinking of the emptiness in my life, the long cries in the shower, the break downs I would have thinking about her, or giving away her stuff: death would be better.

The doctor asked me out into the hall way, "I am so sorry, but her surgery was unsuccessful, and we could take her off life support and end it now or we can let her hang by thread, as that would be very excruciating." I said sobbing, "Just let me say goodbye."
I sat down in the chair beside her bed, and watch her as she slept, listening to her slow breaths and the EKG machine beeping. I sobbed more thinking of how pale she was, she had dark circles under eyes and was frighteningly thin. She had lost hair, and her veins were visible. She used to be so beautiful; she looked just like my grandma they would say. She had long blonde curly hair, with hazel eyes that you often find yourself getting lost in. She was fare and fit, and she could never be lost in a crowd, she glowed. She always knew how to make you laugh. She could joke about just anything, and she had a little chuckle that my grandmother said reminds her of our grandfathers.
She woke up coughing, and pointing at a cup of water I handed it to her. "Carol, I think I am ready to go now. I have been told my surgery was unsuccessful. I have been laying in this bed for too long, and if this is how the rest of my life is going to be, it's not worth the fight anymore. If I was meant to live the cancer would be gone by now." I started to sob. "I'm not afraid of dying. We all do." She put down her cup. "I am not ready to say goodbye yet." She comforted, "Do you remember those nights I would walk home crying, and by the next morning I was grinning from ear to ear with my sided aching? See if it wasn't for you, I would have had no one to cheer me up. I would have probably stuffed my face and continue to cry the rest of the night. You see it's just not pain when we are together... It's as if it was just a thought. I swear the pain would have been ten times worst if it wasn't for you. The point is we don't have to wait or look forward for anytime because we have now."
After that was said, she patted the side of the bed and said, "Lay next to me." We stared in each other's eyes that night. I cried as I kissed her in the cheek and held her tight, and slowly drifted off to sleep, like little kids on the couch.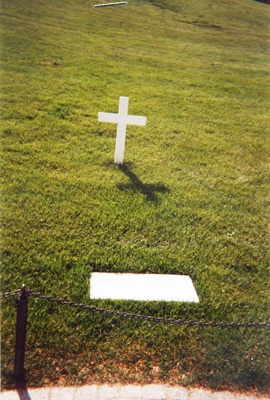 © Whitney T., Glenpool, OK