Naomi, part two
September 9, 2012
My mother, seeing the look on my face, did not even question me when I came through the door at four in the morning. She just gave me a hug and went to bed. I trudged up the stairs to my room where I flopped down on the bed, closing my eyes. I did not want to think about Troy. I didn't want to see his face. But I still did anyway. What did he mean he still loved me? Okay, dumb question. What is the truth though? Did he really still love me? Why did he even come back in the first place? He lives alone here in Port Noir so he couldn't have been visiting family. And from what I know, the only one he did see was me. It was impossible that I was the reason he came back, even though my heart hoped I was. But I didn't really want anything to do with him.

At least, that's what I keep telling myself. I know that deep down I still loved him, and that I would get back together with him if he asked me. Well, after a while anyway. I missed him and he missed me too from what I know…. But I didn't want to waste more time thinking about him. I closed my eyes hoping for a dreamless sleep.


When I awoke the next morning, I hurriedly showered and got dressed. I had to go meet some friends at the pier. My breakfast was a brief two slices of toast spread with peach preserves. It was good for a one minute meal. I rushed out the door and down the street near the beach. I passed a couple people already tanning in the sun. My friends were waiting for me near the Ferris wheel. I hugged Christina first and then Fabien. Fabien was always lost and not paying attention so he happened to miss the wordless communication between Christina and I. she gave me a look saying, 'what happened?' and so I said, 'tell you later.'

The three of us stayed on the rides for hours then we all went to get cheese fries at Danny's. They walked me halfway back to my house and said goodbye. I hugged Christina again. "I'll call you," I whispered in her ear. Then Fabien kissed me on my cheek.

"Alright. Bye." I turned and left. It was going to be hard to find out a way to tell Christina about Troy without her knowing i saw him. she was his girlfriend before me and for some reason, I didn't think she should know he was back yet.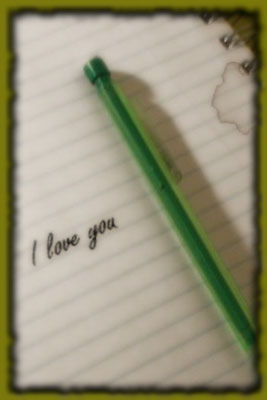 © Rebecca B., Marietta, GA