The Gift of a Smile
September 5, 2012
A four-year-old girl was with her father at the street. Her honey curly hair waved with the wind as she smiled.

"Lucy, isn't it beautiful?" asked her father in a soft voice.
He was pointing a bear that was looking at them from the other side of the window.
They disappeared in the shop and a couple of minutes later the girl had a green shiny bag. They continued walking along the street, but the girl stopped in front of the old cinema.

"Why is that man there, daddy?" she asked worried and with sadness.
"He doesn't have a home" explained her father.
"Where is his family?" the girl wondered.
"He is alone, honey."

The girl walked toward the man and left the teddy bear next to him, and he smiled.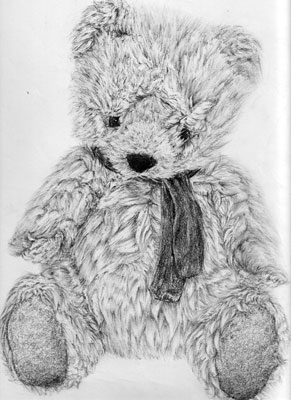 © Sarah F., Birmingham, United Kingdom