In That Moment
August 25, 2012
I saw him get out of his car. How long had it been? Way too long. I found this hard to believe. I was at the movies with my friends, and my ex-boyfriend steps out of the car that pulls up.
And I remember.
I remember his tanned, toned arms around me.
I remember his deep brown eyes when I'd smile at him.
I remember his blush, his laugh, when I'd call him cute.
I remember his voice when he whispered he loved me.
I remember his actions when he decided I wasn't good enough.
I remember.
And I wish I didn't.
"Parker!" I find myself exclaim. He notices me. And I notice him notice. And he notices me noticing his notice.
"Hey, Carson." He comes toward me.

It's June. The sun is high in the sky and so incredibly bright. We're lying on the hammock at Jill's party.
"You look insanely pretty, Carson." He plays with my hands. My heart flutters. I look to the gate. HE should be here soon. Eric I mean. And at that point I need to leave Parker's side. If I stay, Carson will be furious. So furious he might just...snap.
"Thanks." I smile at him.
"I can't believe school's almost over." He cozies up next to me.
"It's crazy right? I remember just last year when we..."
"Carson don't say it. Not now okay?" He looks over at me. I hear chatter and laughter from everyone at the party. But all I can focus on is him. Why is it that even after we break up, even after I think I don't want him, he comes around saying he likes me and I fall for it all over again?
"Parker, you're just having one of your episodes. In a couple of days you'll ignore me." He sighed. He knew it was true. It had happened many times before. He likes me for a week or so, then he stops. As if his feelings for me were a flash flood.
"But it's not that day yet." He fully acknowledged I was right. He knew. I knew. We knew that we both knew. There was no hiding it.
"You're right. It's not." I smiled at him. Mandy was fiddling with the music when Halo by Beyonce came on. We shared a look. When we dated, this had been 'Our' song. "So dance with me." I nudged him. Just then I saw Eric come in. He set his eyes directly on me. The games had begun with just one look. "Never mind actually." I sat straight up. Parker looked in the direction I was looking. He saw Eric.
"Make up your damn mind Carson."
"You know what Parker?" I got off the hammock. Eric was already calling my name. I ignored it. "You are the one liking me on and off every month. Just stop. Either you want me or you don't. There are no part time people in my life." I left and started talking to Eric. His first comments were of course about how I was with Parker until he got there. I wish I could have denied it. But Parker and Eric were both right. I didn't know what it was I wanted. And that hurt more people than I ever thought.

He hugs me, and all at once, every single emotion I once felt returned.
"How have you been?" He asks, letting go.
"Good." I plaster on my smile. I wish I had straightened my hair. "And you?"
"I'm alright." He looks down at his feet, then at me. Man he got really tall. Taller then before, and he was always a lot taller then me. "Who are you here with?" I gesture over to Kat and Rachel.
"Just some friends."
"Coming or going?" He asks.
"Oh I'm leaving." I nod. He takes a tiny step toward me and I immediately step back. We're a safe distance apart. He can't hurt me. He won't even try. Why am I still so scared he'll hurt me? It was Eric who always hurt me. Physically, emotionally...Parker may have messed around with me and played me...but he never HURT me.
"Oh that sucks." Then he quickly adds, "I mean we could have hung-out or something..." I nod trying to take away his awkwardness. "Anyway, uh, I heard my mom was at your house." I smile at this thought. My mom is close friends with my ex-boyfriends mother. How twisted is that?
"Yeah." I laugh a bit. "I'm sure you heard the raccoon story." When she was over, there was a raccoon in the backyard while they were eating. She and my mom brought out my dads hockey sticks to chase it away. This was before the wine.
"Yeah I heard." He joins in on laughing. Another car pulls up and a guy I don't know steps out and joins Parker. "Hey man, this is Carson. We uh...we went to school together." He says, hesitating. I smile.
"Hi there."
"Well, see you around Carson." Parker starts walking away and my heart starts to calm down.
"See you, Parker."

Sometimes it's almost hard to remember how it felt before. Now I've found someone I actually love. Time passes and things get more comfortable. Time always heals the pain. After all the obstacles we had, it's nice seeing him happy. It's such a miracle that we can still see each other and not rip our heads off. I remember grade seven and eight. The glory days for me. For us too I guess. We've all grown now. Parker and I have definitely changed but we're still the same. We used to think it was impossible. Now we're so casual when we run into each other. I can be happy for him if he can just be happy for me. He knows I dealt with a lot of jerks, including him, and finally being with someone so different is great. From love squares to triangles to circles, it's good to see us both moved on. After all we've been though...I know now we're cool.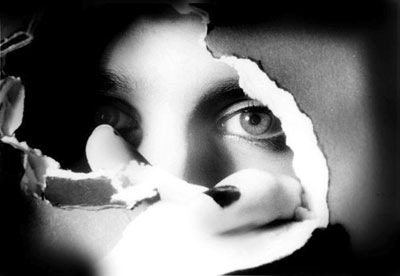 © Tabatha B., Peoria, IL