Boy out of luck
August 15, 2012
"You're gifted, but you're out of luck!" My friend Jonathan said to me, sitting across the table in a study room of the university. He was arranged to meet me when I went to study here as a visiting student. We were the only one in the room.

I had told many unlucky things happened to me to Jonathan, so he sigh with a bit of motion.

"My paper was marked wrong as many other students also suffered so. But they were successful in asking for the wrong scores because they had the accompany of their parents. I believed that I could make it. However, the teacher did not want to give the scores back because I did it on myself." I said. It was the first time for me to know that teachers were also very snobbery. "Indeed, most of the children in mainland knew the faces of some teachers. But I had not put my mind on such a boring thing!"

But I still had other ability. "I became the leader of the students union in high school and then I made the high school students orderly and my friends were increasing." However, as was known in my school, the head teacher of this grade was lack of ability but liked asking for awards. "He said that all of these were his work and he was convinced that all of the students in the union were out of responsibility. At last, he was not willing to give me the award of Star of Union."

"You really met with a wicked head teacher." Jonathan said. "I was told you were really good at musical instruments suck as piano and saxophone. Some of your songs and music were praised by some local media. But you're not known by many people even so far while some of your classmates, who only made few songs, were reported and interviewed a lot by the newspaper and even small record companies. That's why?"

I did not want to say anything on this case. It was apparent to me that I had no ability and no chance to be a star like some of my classmates. I said, "I was really confused. The most obvious reason was that I was not likable or attractive like my classmates. My appearance is ugly."

"You? Ugly? Are you kidding? I believe that you have got a fever and now say something confusing!" Jonathan thought what I said was just not what I was. "I have seen some of your classmate stars. I don't think they're handsome to be honest."

"My works were of some note, but I was alien to all people. Maybe that was just a bad luck. I was really unlikable. The media liked to mention my music but mentioned a little, exactly never mentioned about me."

"You participated in Top Teens, didn't you?" Jonathan seemed to have known some of my past.

"Yes I did."

"But you were ignored once again." Jonathan did know about it, "Because Top Teens programs said that there were 35 talent kids were selected. But finally, I found that there were only 34 episodes of each teenager, and only 34 articles on official magazines. You were the disappeared one?"

"To tell you the truth, I escaped halfway of the activity." I said, without any regret or sadness, "We were invited to the famous FalsumAgro hotel, where famous star or entertainment programs were planned and made. After entering, countless reporters dash to us, many of them, of course some of the kids were my classmates, were surrounded by reporters."

"And you were neglected again?" Jonathan guessed certainly.

"You're right. No one noticed me then. And maybe they thought I was just a customer of FalsumAgro Hotel. " I continued stating, "So I went straight to the reception service of the hotel and then went to my room with my luggage. Let my lucky peers keep on enjoying the honor of being stars."

"Did you tell someone in the Top Teens that you would leave?"

"It goes without saying that I did it secretly and no one knew my act. I stayed there for a two night and their program was started during this time. And I happened to find the outline of the interviewing program and the shooting of the introduction eposides of each talent teen. Every one would be hyped like Justin Bieber or Ian Thomas except me."

"You had a good time there or bad time there?" Jonathan asked.

"If you think I was miserable there, you're wrong absolutely. The next day after arrival, the other 34 group mates started their program of hype. Because none of my business, I went out to travel the city and the TV station building. What's more, I visited local culture museums and enjoy local delicious." I really regarded the desolation as a chance to travel, "And next day, I thought giving out so much fees to the high standard hotel was a waste of money. So…"

"So your escaped?"

"Yes. But I still payed the fees I should pay in the past two nights."

"And no one of the program would like to find you?" Jonathan was amazed.

"Yes. The whole activity kept on going for two months, about whole summer vacation in out country." I smiled, "I had an opportunity to enjoy the whole vacation and they neglected me even after the activity finished. Just as they still can't remember me, so your can only find 34 talents on the magazines and TV episodes."

Jonathan's expression became sad, as least unhappy to hear about all those stories of me. "It was really unfair to you, don't you know you're out of lucky enough and you ought to be fortunate up to now!" He looked a bit angry, "you have the same ability as other teens but they had so many opportunity to attain success and fames but you have lost all of these in one of your individual factors. I wonder how did you go through the suffers."

"I believe fate. My fate is just to be an unwell-known person but have sufficient ability to do some good to others. Without outside praise, I can still play the piano and saxophone, study hard and get high marks and then sit in such a good university as a visiting student and then meet you. I think I have many other plans and tasks to do. After all, to be the talents of the Top Teens is just an affair of individuals. I don't deem so frequent ignorance as suffers. Let it be, I still had my dreams waiting to be achieved. In a word, I am not likable and I have no nature to be a star, especially a teen star like my classmates and other peers."

Jonathan said, "As long as you don't take that to heart. It's time to have out dinner with your new friends in our university!"

The sky outside of the windows was still bright, and the sea was peace. Yes, a really good time to enjoy the friendship with new classmates here!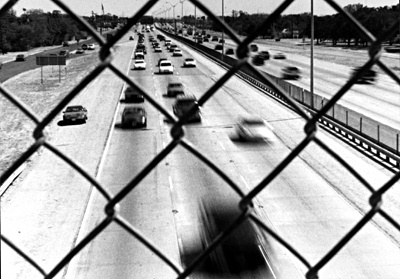 © Matt Bullock, Highland Village, TX