Just Like Glass
August 4, 2012
Just like that, I felt my air get punched out of my lungs. I nearly doubled over when I heard the news, barely managing to not start hyperventilating. My heart started to beat rapidly and my head began to shake and before I knew it I was crying. My ears grew warm as I asked how long he had to live. I didn't even pay attention to the doctor's estimate and I didn't have to. I could see it on his face that he didn't have much time left. There he was, my own brother, being swallowed up in a hospital bed. He was so small. Before he was diagnosed with cancer he was big and strong, over six feet tall and the star of his high school's varsity soccer team.

That was last year, when everything was fine. I remember the day we took him to the hospital. It was a Saturday, the sky was blue and it was the late afternoon. I was helping him with his kicks in our backyard when he got really dizzy, winced, and passed out. I ran for our mother and we drove him straight to the hospital. We could only wake him up long enough to bring him to the car.
When we got to the hospital the nurses took him away and my mom called our father. She was crying so much I'm surprised my dad could even understand her enough to know what to do. 20 minutes later he walked into the waiting room and held my mother and I. Maybe three hours later a nurse came to get my parents and talk to them about my brother.
I sat in the waiting room for Lord knows how long, even though I was staring at a clock the entire time. I was constantly checking my phone for any information from my parents. A lifetime later, my father came into the lobby and said that he was going to take me home, and that my brother was very sick and my mother was staying with him in the hospital that night. They didn't come home for four days.
When the test results came back in, they had discovered and malignant tumor in his brain and immediately prescribed chemotherapy and radiation. He started treatments within the month. He'd started losing a lot of weight because he could never eat, and his hair started falling out until one day my dad shaved it off for him, the proceeding to do the same to himself. And that's how my family lived for the next year. We didn't have much money because our insurance wouldn't cover all of the medications and my parents fought about it a lot. It was like living in a glass house, you say one wrong thing and the whole place will just shatter.
My mind returned to the hospital room. My brother had a yellowish tint to his skin and his eyes were fluttering in his sleep. I could see the veins on his head and his shoulder bones stuck out like pencil points. He sighed. He was dreaming. I could only hope that it was a good dream, an escape from the poison in his body that took him three days later.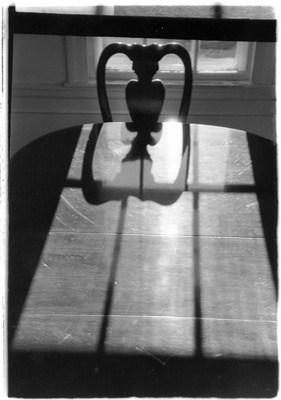 © Ben Q., Marblehead, MA