The White Flower and the Curly Haired Girl
July 18, 2012
I am the white flower that is still standing up next to the weeds, the weeds with spiky hair and cold eyes. We both are straight, all the way up to the top, until my hair curls out in every direction and her petals catch the breeze. She grows with eyes open to the stars, and dreams of a world in the clouds where there would be no roots to hold her down. I imagine with her, but my mind wanders not up, but to the future.
If one day we decided to let go of our dreams, we would float off into the sky like little balloons. Someone could sneeze and we'd be upside down. All our memories, love, hope would leave us and find the others of their kind that were lost too. There would be no flower. No me, the girl who watches her.
Left would only be the spiteful weeds to glare at the world.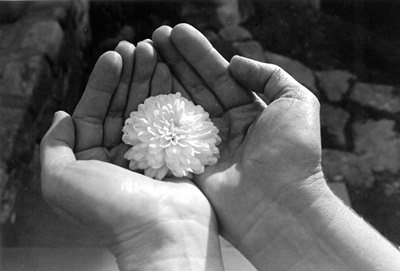 © Beth S., Marblehead, MA