a conversation that never happened
July 17, 2012
Am I conscious? If so, I love you.

I'm never conscious. I never loved you. Sometimes I lie in the shaky grey area, in the intersection between alive and dead. We were made for the movies, to be watched by an invisible audience who judges our every move. I know how I look on screen - running through endless subway tunnels with furtive glances over my shoulder, broken sneakers pounding against the ground with finger tips clicking together as quickly as possible. Even as I weave and bob through empty stations, up the desolate stairs, I am not awake. I am: eyes fluttering, knees wobbly, and a mind trying to catch up to my aching feet.

I love you every waking moment …

Every waking moment I am caught between paranoia and finding myself, maybe I'll try to find myself in my paranoia. Ghosts and goblins with wicked laughter bounce off tunnel walls; I can feel them following me. I can feel them chasing and nipping at my broken sneakers and broken feelings, snagging onto the ripped edges and sinking their teeth in. I cannot love you. I cannot love myself. I cannot find myself loving anyone. I cannot find myself.

I love you.

I don't know what game we're playing anymore. I don't know if I'm the pawn or the queen, if you are the king or the pawn. But …

I'm waiting for a train. A train that will take me far away from here. I know where I hope this train will take me, but I don't know for sure. But it doesn't matter. As long as it takes me far, far away. To a fairy tale that never came true.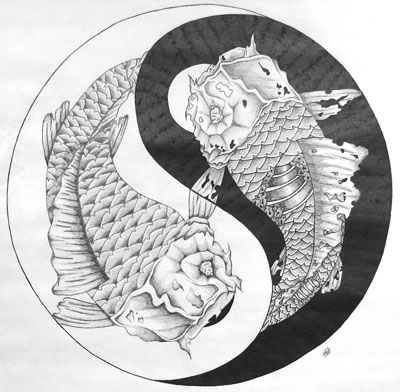 © Matt F., Pierz, MN