Dear Mommy
July 14, 2012
Age Six:
Dear Mommy,

Daddy told me that you went to Heaven today. He said you are going to dance with pretty angels. I miss you Mommy. Why did you have to go to Heaven? Say hi to Nana for me. I love you Mommy.

Age Thirteen:
Dear Mom,

Dad actually told me the truth today. Really Mom? Why did you do it? I hate you. I hate you so much right now. You just left us. You didn't even think about how it would affect me to know my mom committed suicide when I was only six. Not only did you take your life, but you took part of mine when you left.

Age Eighteen:
Dear Mom,

I graduated from high school today. Dad is really proud of me. I wish you had been there. It sucks that you missed my freshman year, all my awards, my prom. But for some strange reason I still love you. Maybe it's just because you're my mom, even though I didn't know you for long. I'm starting college in the fall. I'm going to FSU. The same one you went to. I hope you're proud of me mom.

Age Twenty-Five:
Dear Mom,

I finally met the one! His name is Caleb. He's sweet, caring, and extremely cute! I met him my third year of college. We connected right away. I'm completely and totally in love with him. He proposed to me when we took a trip up to New York for my book signing. And yes, I am now, officially, a New York Times Bestselling Author! We are getting married in the Keys this July. I went dress shopping last week. I took Taylor, my best friend since I was two. Remember her? I found the right one, but it was hard without you there. Even though you won't be there for the wedding and you've missed out on so many other vital things in my life, I don't hate you anymore. I did for a long time, but I've accepted it now.

Age Thirty:
Dear Mom,

Your granddaughter, Clary, was born today. On April 15th at 5:37 A.M. She is so beautiful. Caleb and I are so happy to be starting our own family. We bought a new house in a good neighborhood. She looks like you mom. Even dad said so. I never knew I could love something so much. I could never lose her. Did you ever feel that way about me, Mom? But then again, we lost each other a long time ago.

Age Forty-Five:
Dear Mom,

Clary has become a real handful. She's fifteen and she thinks she knows everything. She is always giving Will a hard time. I know they're brother and sister but he's only ten, she needs to give him a break. I love them both, but they sure do know how to drive a woman crazy. They are good kids though. They really are. Caleb and I love having family movie nights with the kids. We order a couple movies, some Chinese food, and pop some popcorn. They love it. But Dad's not doing too well. About six months ago they diagnosed him with cancer. He puts on a strong face for me, but I can tell he's tired. I don't know how much longer he has.

Age Sixty:
Dear Mom,

Times like this I really miss you. Both the kids are out of the house now. I used to not be able to wait till the day came, but now that's it's here I miss them like crazy. But Clary is pregnant and married to a nice man. Will is at college to finish law school. I'm so proud of them. But I can't call Daddy anymore to come hang out and solve my problems. Daddy pasted away about fourteen years ago. Wow, I can't believe it's really been that long. I also can't believe that I've actually lost both of my parents now. I'm all that's left of my family. But I'll always have my Caleb. He'll always be my family.

Age Eighty-Five:
Dear Mommy,

I'm sorry I haven't talked to you in so long. But I'll be able to talk to you a lot more often soon. Mommy, I'm dying. But I'm not scared. My Caleb passed away three years ago. I have no one left but my children. I've done all I can do. I've lived life the best I knew how. I'll miss Clary and Will so much, along with all my beautiful grandchildren. Each day, the more tired I get, the more peaceful I feel. I'm sorry Mommy. I'm sorry for hating you for all those years. I love you so much. I was just upset because I loved you that much and I never thought you loved me back. But you did. You brought me into a wonderful world, you left me with a loving Daddy, and you made me strong. And I think it's finally time for me to go. I'm coming home to you Mommy. I'm coming home.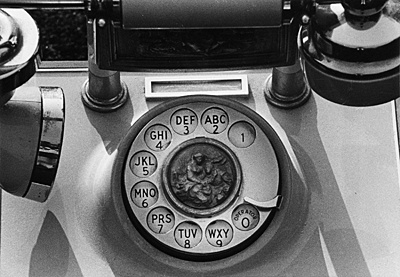 © Katie A., Westport, MA