The Search
July 9, 2012
I walked upstairs as quietly as possible. My mother was downstairs taking a nap, and my father was at work. I jumped the squeaky step and walked forward to the closed door. The door we were all expressly forbidden to open. It led to a room no one had set foot in for over a year.

I looked at the ominous whiteness of it. Every fiber of my being screamed at me to turn around, go back to my room and forget I ever tried this. But I shook them off. I needed to look inside the room. I stretched out my hand and turned the knob. A quiet whoosh of cold air made me shiver. The door now stood wide open, and I was on the threshold, not daring to go in.

Finally, I overcame my fear and stepped into the room. I closed the door behind me, and let my eyes rove around.

The air was musty. Dust covered everything, and I found it hard not to sneeze. It's hard to believe that this room was once the busiest place in the house. People were always coming in and out of it, doing projects, watching movies, laughing. I felt a pang of remembrance. I missed the busyness of it. His friends were the center of his world.

The green carpet was thick with dust; my feet left prints. The closet was ajar. I went over to it and saw the clothing still hanging up in neat rows. All his favorite clothes were still there. Across the room was the bed with its dark blue covers and sheets rumpled, as if he'd just been here. Everything gave evidence that he was coming back, that he'd only left for a minute. Except for the dust.

The TV had been removed when he left, but its mark was still there on the table where it had stood. His collection of DVDs still sat next to it in a neat pile. I looked at the titles. Spiderman. The Hulk. Hair. The Incredibles. I smiled a little. Those movies were constantly blaring around the house, necessitating my mother yelling up the stairs for them to turn it down.

The dresser had some folded shirts on it. Hangers dangled from the sides. The drawers were closed and their contents untouched. I saw something on top that shouldn't have been there. It was a folded piece of paper. It was lying peacefully on top of the shirts. I picked it up curiously, wondering what it was. I opened it and read what it said. I felt my heart drop when I saw the letterhead on the top: US Armed Forces, it said. I knew what it was now. I put it back. I didn't want to know the exact wording.
I walked to the door, unable to stay in the sad room any longer. Its emptiness frightened me. I couldn't handle it any more. I opened the door and walked away, leaving my brothers' memory behind.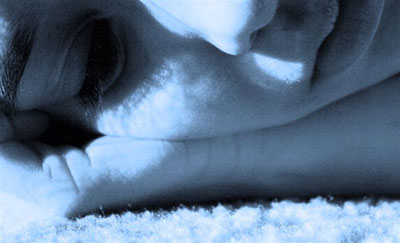 © Paula B., Katy, TX