Only You
July 6, 2012
You're fighting with me again.
You don't listen. You don't care about my option; you don't even understand why I want to leave. Leaving would take the rising red rage building up inside away and I could breathe for the first time. I could finally enjoy being by myself and on my own. The true colors I'm afraid too show anyone, I could ultimately shine. I realize you want me to understand your preferences, to help me, however, some days I wish you could press your lips into the dark shadows.
Let me speak my mind and make my own silly mistakes. As you can clearly see, I made my own hopes and dreams, the only road block is you. I try to speak my mind, yet you think I'm overacting or being a drama queen. You silence me in a heartbeat and I struggle with tears. Without anyone to turn too, the happiness within me begins to drain…now I have nothing, but just lifeless hope.
Why can't I speak up?
Tell you how I feel and why this sick feeling grumbling in my stomach is unsettled. You're doing this to me, you don't want me to be…me, and yet I'm holding back to protect you.
Protection, which I can't even give for myself, but for you,
Everything in this world wraps around you.
And I need to escape…
Unless you start to listen, unless you start to care, unless you understand the reason I want a fresh start away from the idiocy surrounding me. You shouldn't be the one mad at me.
Only I should be mad at me for not letting the little voice express my authentic feelings.
You don't have to wait because I won't be back.
I'm tired to hiding and I need to go.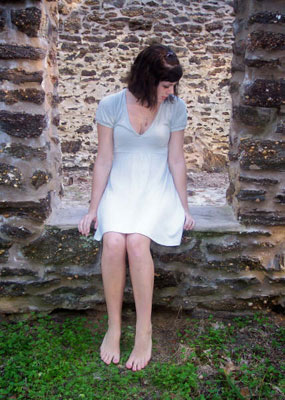 © Katie S., Vineland, NJ