To Rest
July 2, 2012
Tears stained my face as I sat with my brother in my arms, his metallic red blood seeping through his cloths onto mine. My shaggy brown hair brushed onto my face obscuring my vision more than the tears could ever do. My brother was gone, yet I still held to him as if he would open his green eyes and look at me, bring his large workers hand to my cheek and telling me it's all a joke, none of its real. I sat like that for hours, gripping on to his torso for dear life, sobbing uncontrollably, my brother was gone, half of me dead, part of my soul vanished. Hours we sat there together, his cold body in my arms, until they found us. Taking him from me.
I kneeled before his fresh grave. Still as a statue, mind blank, except for memories of us together. Two boys identical in appearance running through a field of grain. "Come on Stein, hurry!" my brother's adolescent voice rang to me. "Where are we going Victor?" I replied hot on my brother's heels. "It's a secret" he said with a smile I matched. Just as they came they were gone. I rested my head on my brother's grave. "Goodbye my twin. I'll see you soon brother."
Slowly I wiped tears from my eyes and left my brother to rest.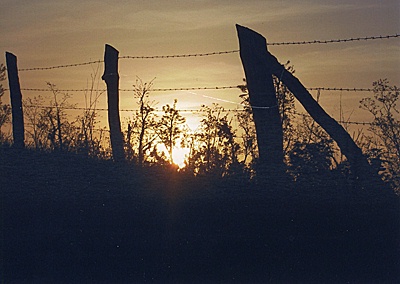 © Michael T., Letart, WV