Out of the Darkness
June 23, 2012
Darkness follows me, a shadow trumping any thought of escape. It pulls at me, everything I am- everything I can't be, threatening to expose the actuality behind my mask. My heart sputters the words, letting them flow to my mind, yet my lips have yet to taste the sound of sweet escape.

The chains hold me down, if I could just find my way out. Chains weaved together, composed of the thoughts thats drag me even further down into the dark. Fear of judgement in discovering who I am-even worse, in them discovering who I am. Every cell inside of me, drop of blood infected with this disease in me wants to take it back- the moment I realized my twisted feelings.

Full of rue in the day I realized my heart didn't feel what it should. Regret in not ridding of my attraction, this darkness, the chains that can't be undone- ridding of my thoughts when I realized the way I looked into her crystalline eyes. They say it's not a choice, I'm trapped in this world. My curved path headed straight towards destruction until I accept the truth of who I am.

But silence prevails as fear of judgment presses me to the ground. How can everyone else accept what I can barely wrap my head around? Four simple words is all it would take. My head throbs as I stare at passer byres thriving in conventional warmth and comfort. My feet stop in their path, my body begins to tremble- breaking free from all that held it down.

And everyone stares and I break my chains, set my feelings free. The hall stand still watching me snap. Out of the darkness the words come out and my mouth fills with relief. Out of the darkness, my heart breaks free, done with fear for judgement within and surrounding me. With four words, I come out of my silence.

"Hey Guys. I'm gay."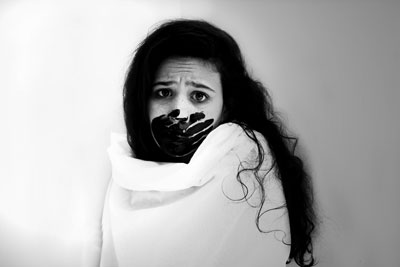 © Sandy H., Woodbridge, CT