Our Best Memories
MAG
June 21, 2012
Our best memory is when we sat at the top of the mountain and watched the sunrise. We ate blueberries and felt like God. Our mouths bled blue.

You had picked me up in the middle of the night. You used your spare key (God knows why my parents trusted you with it) and slipped into my house like a creep. I remember jolting awake to the mattress depressing inch by inch, almost yelling (men don't scream) when your pale face leaned in to mine. I didn't recognize you until you whispered, your breath hot on my face, "Get up and get dressed," before darting back out to that old deathtrap you called a car. You had a flair for the dramatic.

I threw on jeans and raced out behind you to ask what the hell was happening, my chest covered in goose bumps in the cold morning air. "Dress warm, idiot," you hissed from the cracked car window. I raced back for a sweatshirt and sprinted out to hurl myself into the passenger seat and pretend to be disgruntled, mumbling about not everyone loving surprises and kidnappings as much as you. But I did love it.

I never kissed you. I guess that's something I regret. It was just never the right moment. And what if you'd said no? We didn't exactly have time to waste on getting past an awkward rejection. I couldn't risk not having you as my best friend, not for one ­little kiss. It was obvious that I loved you anyway.

But ours is not a clichéd story of star-crossed lovers torn apart by tragedy. Ours is a love story that could have been, probably even should have been, but was just never written. Or maybe it was, just not the way anyone else would think a love story would go. To me, our story will forevermore be one of two best friends, and I'm happy with that.

You were brave, and you were beautiful, but you were not perfect. It ticked me off how they made you into a martyr. I should be happy for you, that you're commemorated like that, but I'm not. What gives them the right?

I remember otherwise. When we were fourteen, I made the mistake of joking about your flat chest. When I saw your shoulders stiffen and the look in your eye, I fell over myself apologizing. But you would have none of it. You punched me. You punched me right in the nose, hard enough that blood gushed out for a solid twenty minutes. I cursed you out good, but I stopped because you were crying, and you held tissues over my nose until it stopped, promising to never hit me again. Later you added the clause "that hard." I never told anyone, obviously. My manhood was on the line. But I doubt anyone would have believed me, that someone so sweet and little would nearly break my nose. I should have told that anecdote at the funeral, eh?

You were scared at the end, like anyone would have been. But as I remember it, that only lasted a week. We had a strict no-moping policy, you and I. You gave me that one-week recovery period after my dog died, and then you told me to suck it up and come outside to play. I did the same for you. You tried to tell me you were tired, and you looked it. You always looked it. I almost left, but then I tapped into a little bit of that anger that I always carried, and told you to shut the hell up because Fridays were poker nights, and we were not going to miss it.

Like everything you did, you were stubborn when it came to suffering. I remember going through the door slowly, quietly, in case you were asleep. You were not. You were staring out the window, as if you were memorizing the view. You could have run a flower shop from that hospital room. Dozens of balloons swayed lazily in the air-conditioned breeze, silently screaming GET WELL, like it was your choice. You looked up at me as I came in. You seemed tiny under those sheets. "You look …" I began.

"Don't say it. Don't you dare say good," you snapped, and I have no doubt that you'd have punched me if you could have.

"Awful," I finished. "Terrible. The worst." You tried really hard not to smile.

You acknowledged the fact only once, that I would go to prom and choose a college and a degree and meet someone and grow old and live and you wouldn't. It was when you asked me to teach your little sister how to ride a bike. You didn't say die. You said, "Once she's old enough," which we both knew meant Too
Late. But even then, you didn't get sentimental. "Teach her better than you did me, dammit," you grumbled. Jesus. One skinned knee and you act like that entire endeavor was a failure.

I still think about that morning, you know the one. On the mountain, when we both managed to forget what your body was doing to itself. I can still feel the berries bursting in my mouth, a little bit sour but so sweet that you forgot the sour.

That is how I will remember you now. Not small and broken. That was not you. That was you for one-millionth of your seventeen years. And you can trust me not to remember you as the perfect daughter/sister/student. I will not call for your sainthood. I will remember you with blueberry-stained lips, your face tinted with the light of the rising sun.

If I could relive it, I would. But I wouldn't do anything differently. I wouldn't even kiss you. Who knows what a kiss would have done to our time after that? You are gone, and it hurts, and I miss you every day. I don't know many things for certain, but I do know that I would never change anything, not even one second, of the time I had with you.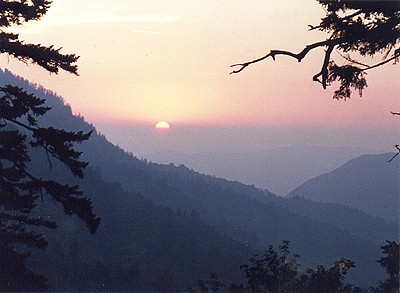 © Nicole P., Gouvernor, NY