Lacy's Story
June 5, 2012
It was May 19, 2007; Lacy Marie Bradshire sat at the dinner table with her mother Marie, just one month since the passing of her father. Lacy stretched her bony arm across the table, as a big smile appeared on her face. Lacy's bright brown eyes widened with excitement as she reached for a plateful of spaghetti. "It's been three weeks since Lacy has eaten anything," thought Marie, sitting at the table. It was a splendid night; it was spaghetti Saturday in remembrance of James Carter Bradshire, Lacy's father. Since his death a month earlier, Marie and Lacy created the tradition of spaghetti Saturday. On the last Saturday of every month, Marie and Lacy would remember James with spaghetti Saturday, as it was both Lacy and her father's favorite cuisine. After the passing of James, Marie and Lacy had difficulty coping with the grief and sadness.

Marie described Lacy as an energetic and carefree girl with a strong character. Her slim and bony frame could say otherwise but she was just like any other eight year old, strong and healthy. Lacy's character helped push her through the tough times, but Marie and Lacy took the death of James very harshly. James was the man of the house providing stability, love, and care and his death was startling and distressing. James lost his life to an unexpected brain tumor leaving Marie and Lacy heartbroken and alone. Marie and Lacy now struggled to stay afloat. As a stay at home mom after the birth of Lacy, Marie was unemployed and was forced to find a job to help keep up with the bills. Marie went back to work at Blue's diner in rural Atmore, Alabama, just where she left off eight years ago. She began waiting tables just a week after James' death. With Marie working long hours, she was almost never home anymore and Lacy struggled to gain stability and security.

The emotional burden and more importantly, the financial struggles, took their toll on the Bradshire household. Lacy continued to go to school usually staying there after, as Marie was unable to afford a babysitter. Marie did the best she could to fill James' fatherly role. Just as James did, Marie continued to work long hours with low pay, but she continued to find the will power and strength to provide for her only daughter and living memory of James.

Marie and Lacy's struggles continued to grow and on September 23, 2007, Lacy was taken to the ER. It was Monday at Atmore Elementary. Marie noticed that Lacy hadn't been eating much since the death of her father but believed that she was just having difficulties coping with his death. Uninsured, Marie was unable to pay for the annual doctors visits and was also unable to take her to a counselor because of their financial instability.

That day she woke up with some mild coughing. Nevertheless, Lacy left for the bus at eight while Marie hurried off to work. When she arrived, she sat in her homeroom quietly. Waiting to be dismissed, her nose began bleeding and she called out, "Mrs. Warner, I have a problem, can I get a tissue?"

"Oh my! Honey, are you okay. Let's get you down to the nurse's office. Follow me," exclaimed Mrs. Warner.

As they walked down the hall toward the nurse's office, Lacy's coughing worsened and she began wheezing.

"Here you go, hold your fingers here, it will help slow the bleeding," said nurse Brady.

A few minutes later the bleeding stopped, however Lacy's symptoms prompted nurse Brady to call Marie.

"Hello, is this Marie Bradshire. This is nurse Brady at Atmore Elementary. Lacy seems to be feeling pretty sick and she just had a nosebleed. Could you come get her?"

Marie replied, "Is she okay? I'm at work right now but I can try to get off, I have a lunch break in an hour and I'll come as soon as I can."

An hour later Marie managed to get off work to pick up Lacy. Before leaving, nurse Brady noticed some bruising on her thin arms along with a worsening cough and continued wheezing. Nurse Brady suggested they take her to the hospital and they did just that. Upon entering, they were greeted by the secretary that began to take down Marie and Lacy's information. Unfortunately, they were uninsured and faced a few difficulties getting treatment. Lacy was not in a critical condition so a nurse gave her some oxygen while the two of them waited patiently to see a doctor. They underwent a fairly lengthy process but an hour later, they managed to see Dr. James Cook of Atmore Community Hospital.

"Now how are you feeling Lacy? Do you have any other symptoms other than the coughing, wheezing, and the bruises," questioned Dr. Cook

"She's been feeling tired and hasn't been eating much but I think it's because her father just died a few months ago," replied Marie because Lacy was to shy to respond.

Dr. Cook nodded his head, and responded, "Okay, I'm going to run a few tests and hopefully we can get to the bottom of this and have you out of here in a few. I think the cold might have triggered some type of asthma but we won't know for sure until after the tests."
Dr. Cook returned and said, "I'd like to get an x-ray just in case. I'll have the nurse take your daughter to get an x-ray of her lungs." A few minutes later, the x-ray's came back and Dr. Cook examined them with a careful eye. Shaking his head in disapproval, Dr. Cook said, "From the looks of it, I believe that your daughter has pneumonia. As you can see here, the white mass in the left lung is a build up of mucous. The lungs should be clear like the one on the right. See here it's dark, that's why she had some difficulties breathing. She should be okay, but we will start her on antibiotics for a two-week period and by then the symptoms should be subsiding or eliminated. However, I still want to run a few more tests to rule out anything else because of the bruising. "Here's the prescription for the antibiotics and you can pick them up at the Wal-mart closest to your home. I will have to nurse come back in to get a blood sample while I take a closer look at the x-ray."

30 minutes later, Dr. Cook returned with the x-ray after getting another opinion. He confirmed the pneumonia however; the other symptoms still perplexed him. He responded by telling them to just take the antibiotics for now and return in two weeks time to look at the blood test.

Two weeks passed as Lacy struggled to keep up with the meds as her mom took up a second job to help pay for the medical bills. Marie took up a second job as a cashier at Wal-mart working anywhere from 12 – 15 hours a day. With Marie never home, Lacy struggled to keep up with her dosage but ultimately overcame the pneumonia when she met with Dr. Cook for her check-up.

When they arrived, the nurse moved them into the exam room and Dr. Cook walked in a few minutes later. "How are you feeing today? You look much better than last time," exclaimed Cook.

Lacy returned smiling and said, "I'm feeling much better thanks to you."

Dr. Cook responded, "Well that's good. Let's get right down to it. If you don't mind, I would like to get an ultrasound just to confirm something."
Marie and Lacy sat there confused but let Cook run the test. Cook took an ultrasound and noticed an enlarged liver. He responded, "There's no easy way to say this, but your daughter has Chronic Myelogenous Leukemia or CML and I'm sorry to say that its already in phase three or the acute blast phase. This might be a great scare but there are some treatments. Unfortunately, uninsured as you are, the hospital is willing to help pay for some treatment but it will be expensive. Because it is already in the third and final phase, the leukemia is in its most aggressive form, it's hard to say how Lacy will respond to the treatments. Hopefully, the chemotherapy can help reverse and treat Lacy's symptoms. With the studies and technology these days almost 90% of patients with phase one CML survive. However, because Lacy's leukemia was diagnosed so late, outcomes are highly unpredictable. I'll be frank with you, with the leukemia in the third phase, the hospital won't be able to cover much because her condition is so unpredictable."

Left speechless, Marie broke down crying. She could only imagine what her life would be like if she were to lose both her husband and Lacy in the same year. Dr. Cook responded saying, "I'm really sorry for both of you but the annual check-ups could have helped notify us of Lacy's conditions. I would like to start the chemo as soon as possible so that we can see how Lacy responds."

After a brief exchange, Marie and Lacy left and returned home. Marie continued to work morning, afternoon, and night and did her best to rack up as much money as she could. With Marie absent for most of Lacy's treatment, Lacy had an extremely difficult time and also faced delayed treatment. With an inability to pay and the absence of Marie, the decision making process was slow and uninformed. Lacy was alone during most of the treatment and at times, the chemo was unbearable. To help push past the pain, Lacy would close her eyes and imagine her mom and dad standing right next to holding her hand and supporting her. Lacy responded well to the chemo and continued her treatment the following months while her mother continued to suffer heavy losses and struggled to keep up with payments.

Gradually, the leukemia worsened and Lacy's immune system began tanking with all the chemotherapy. She was so close to overcoming the leukemia yet so far as the chemo readily weakened Lacy's immune system, killing both her good and bad cells. Eleven months after being admitted to the ER with pneumonia, it was back again and ready to strike. Lacy's immune system was unable to defend itself as the pneumonia and leukemia took over. Dr. Cook suggested that Marie visit her daughter as much as possible because he was not hopeful of her recovery. Lacy's fatigue and sleepiness worsened with the leukemia and pneumonia enveloping her from the inside out. Just a year since her visit to the ER in September, Lacy's body gave out. At the time, Marie was working, unable to see her daughter in the condition she was in because of the pain she felt. Marie's love and affection for her daughter drove her to continue to work to help pay for as much treatment as she could afford. Sadly, Marie was blinded by her financial struggles and was absent for much of Lacy's final months. On September 6, 2008, Lacy fell into a deep sleep and did not wake up. Lacy was only nine years old.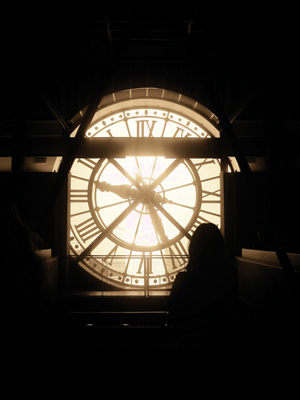 © Treza R., Kalispell, MT