Rushing & Rushing
June 5, 2012
I watched them go by, each & every one of them. Happy, content, & full of themselves. Not even polite enough to say excuse me, or sorry as they rush by.
I am knocked a million times, falling & dropping things. Others have the same problem, but when THEY are not falling & such, they run into everyone else too.
One day, just like every other, I am knocked over. Everyone rushes by, saying how clumsy I was. This makes me bristle with anger, I had done nothing! And then hands enter my line of vision, picking up my stuff, & laying it in my arms. "I know it's not your fault." A voice says, I must have been voicing my thoughts, & blush.
My eyes raise on their own accord. I stand their gazing at him, His friends call out to him, my friends call out to me. "Come on! Lets go!" We look at each other apologetically, then smile at the unison of the moment. "See you around!" He exclaims, & walks off. I stand there, watching him disappear, smiling unintentionally.
I feel an elbow in the ribs, "How cute? 1-10?" I groan aloud, "None! Not cute at all, & you should know me by now, I have a Cold, Hard Heart!!" I say in response to my friends' question. Everyone laughs, they believe me. On the inside though I rate him a 12.
I didn't see him for over a month. On a bike ride to my favorite thinking tree I saw him. Up in the boughs of the tree where I sat writing, I saw him. He was biking.

Blue helmet, blue & black bike. White shorts with green stripes running down the side. One of those really manly Tank-tops streaked with sweat. His brown hair peeks out from under his helmet. His eyes focus on the dirt path, but then veer off to the side & take in the tree.
He slows & then stops, pulling up into the cool shade of the tree. He leans up against a huge branch that had curved down to the ground, taking huge sips of water. After a few moments he notices my bike. I scoot backwards, hoping to escape notice. He sets his water bottle on the ground near his bike, & steadily starts to climb the tree.

I stuff my papers into my bag & then try & inch to a higher branch. I hope to escape notice, but know that it is futile. I sit there, & wait for him to reach my branch. He does so quickly.

"That your bike?" "Yes." I say evenly. "Want to go to the movies? We could both bike." "Sure" I say, masking my emotion of glee. We hurry to our bikes & are on our way.
After that, he ignored me a bit when he was around friends, or if I was around friends. But he was there a bit anyway.

We went to the same High school, gave each other our numbers, email, etc. We weren't officially dating, but I think we both wanted too. And then High school was over. And that was the last I heard or saw of him for a long while.

When I next saw him he was different. He was like everyone else, rushing & rushing. "What happened to it wasn't your fault?" I asked him when I next saw him. He looked at me, didn't recognize me, & stared. He had a job now, didn't remember anything of the past.Three words were all I said before I turned & walked away, "Hallway, tree, high school." I could feel his eyes burning into my back, I could feel the tears coming, he was lost to me forever.

"Everyone else." A voice shouts after me. I don't listen, I disappear into the crowd of bustling, busy, rushing, shoving, uncaring, rude people. And that is how it stays.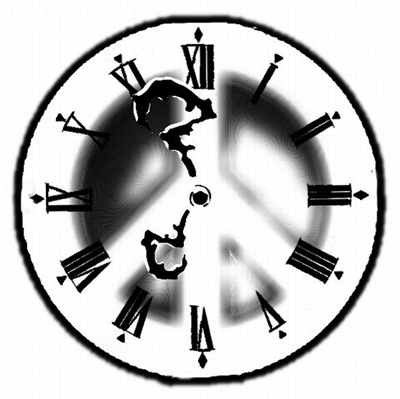 © Joseph S., San Anselmo, CA