My Family's Secret
May 25, 2012
Not too long ago, a young girl named Olivia came into this world. Olivia always thought she would grow up to be something really special. Her mother, Riley, was a kindergarten teacher who was kindhearted, extremely patient, and beautiful. She was as beautiful as a summer sunset. Olivia's father, Mason, was a scientist at the National Canter Center of America. He was tremendously intelligent. He could solve any problem and was honored with scientist of the year in 1980. A photograph of Mason was hung in one of the hallways of the White House. Olivia has an older brother and a younger sister who both play sports and have many friends. They are popular in school and everyone seems to like them. Now, Olivia has never been good at getting involved with other people. She doesn't have many friends and she's not very social at school or anywhere for that matter. Sometimes, she wonders how she could possibly be so different from everyone else in her family.
Olivia comes home from school everyday and she is the only person there, because the rest of her family are involved in afternoon activities. One day Olivia came home from school to an unlocked door. Putting her key away, she went inside to find her family sitting at the kitchen table waiting for her. Surprised, she went over and joined them. Her mother began by telling her they had something very important to discuss. Riley went on to tell her daughter that they had not been completely honest with Olivia. Suddenly, Olivia's mother broke out crying like someone had just died. With more fear building up inside her every moment, Olivia finally shouted out, "What mom, just tell me!"
Bawling so hard, Olivia's mother grabbed onto her husband. That was his cue to pick up where she left off. Olivia's mother noticed that whatever her parents were trying to tell her had been eating away at them for a while. Finally her father took a deep breath and said "Olivia, you're adopted." Olivia's family had no idea how she would react. Would she cry? Would she run away? Would she hate her parents for keeping this from her?
After a few moments of silence, Olivia stood up and said, "Mom, Dad….Thank you." Shocked, the room got quiet. The look on the faces of her family was as if they had just seen a three legged man. "I am surprised that I am adopted, but I'm not surprised that I am not your real daughter," Olivia said. She told her parents that she was happy they told her, and that they had done everything they could have to raise her as their own. Even though this news upset Olivia, she didn't let it affect her life in any way. Now that Olivia knows this, she can embrace it and finally figure out who she is.
Months have passed now and Olivia's life has actually improved a little. She started high school this spring and she has enjoyed every minute of it. Now that she knows where she comes from she can have a better understanding of how she should live her life. Olivia now searches for her birth-mother hoping to finally meet her. She has made new friends and recently joined the swim team. There is also a boy she has a crush on in her English class. Olivia is trying to build up the self-confidence to finally talk to him. Sometimes Olivia wonders how different her life would be if she would have never been adopted, or if Riley and Mason were her real parents. Every now and then Olivia wishes her life was different, but then she realizes she couldn't ask for more.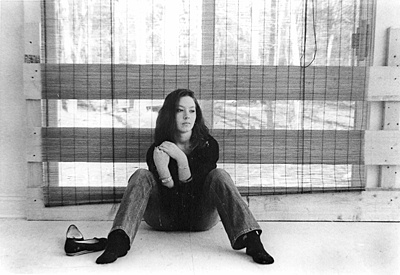 © Crystal F., Marshfield, MA