An Angel's Tears
May 19, 2012
A tear runs down her face, am I the only person to see an angel cry? As she falls, her hair billows out, like in water, it surrounds her face like a halo. Time seems to slow and she looks like she is flying not falling, an angel dressed in black but should be in white. What has this angel done to deserve such a fate?

She does not scream, does not look scared, just sad. A single tear drips slowly down her face. It's a face that seems to have given up, given in to whatever fate has dealt her. As she comes closer, I see her face, pale and beautiful, beautiful things don't deserve to die, they should live to bring hope and happiness to this world.

Just a glimpse or her eyes and they tell a story, a sad lonely story. A story of hurt and the comfort she sought but could not find, a story of finally giving up, the only way to take away the pain. How can a world be so cruel?

'It's too late" her eye's seemed to say, "It's too late for me". I watch till the very end, her face soiled, her hair a tangle. A drip of dark blood runs down her pale, still face. Red against white. How can something so sad look so beautiful? I don't realise I'm crying till someone takes my hand. Tears drip slowly down my neck.

Why do angels choose to die?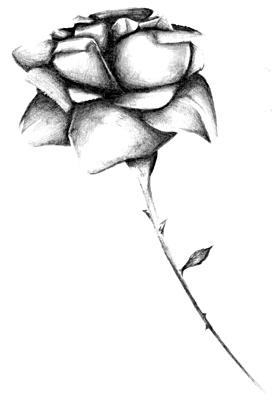 © Yisrawayl G., Philadelphia, PA