Evisceration
May 16, 2012
Over 500,000 people in America were killed by a deadly disease known as cancer, and millions of dollars a year are donated by everyday people to organizations to help find a cure. Michael Scot, a middle-aged tan colored man, who stands about five feet eight inches tall, is not like any other. Michael is a very nasty, unholy man, who lives in a beaten up house in the middle of a poor community. As Michael approached the doors to the largest building in Miami, known as the CCO, or simply the Cure for Cancer Organization, the cool air-conditioned breeze hit his sweaty and tan face. Without even bothering to greet all that walked by him with a smile, he ignored them, and kept about his own business. He finally reached the locker room where he got changed into his bright white, plastic coating jumpsuit that covered his entire body, and exited out the locker room through a different exit from which he came. He approached a steel door, which had a circular green colored disc embedded into the frame, with every other second, a quick static blue line would shoot across. He placed his right hand, on the disc, and after 2 seconds, the steel doors opened with a robot greeting him as Mr. Scot.

Mixing chemicals such as Sulfuric acid, and magnesium chloride with common medicines, he diagnosed three cancer filled rats, hoping to cure them, but none ever worked. Hour after hour, he would mix all different chemicals, and with his knowledge of chemistry, and his professionalism of his work, he knew what to mix, and what not to mix. This was the day of Michael Scot, countless hours of work, and thousands of different types of chemicals. At eight o'clock, the bell he loved to hear go off finally rang, and ended the day of Michael Scot, so he packed up his things, got changed, and walked back to his car, and drove on home.

Thunder, loud enough to shake a picture frame off the counter was about, the rain that hurt to walk in because the speed it was hitting the surface was falling, and lighting that brightened up the entire dark house was striking. This did not faze Michael Scot, for he is a heavy sleeper, but tonight, something else woke him up, his drenched with sweat clothing, and hot hands, and face meant he had a nightmare; however this was no ordinary nightmare, something entered his mind, by another being, his eyes where red, his breath smelt like death, his muscles were weak, and he was shaking. With all of his power he got right out of bed, walked right outside into the poring rain, and stood there till 6:00 am.

With his wretched ways, he walked back inside, not even bothering to change, and looked at himself in the mirror, veins where popping out of his cheeks, his eyes where dark blood shot red, his teeth were yellow, and his nose was swollen. Inside his head was a growing pain that was indescribable, he needed to release it, but did not know what it was exactly. So after starring at himself in the mirror for over an hour, he finally snapped out of it. Not even questioning what went wrong, he walked to his car, and drove to work. He appeared to be fine; his look came back, and with his smile, he greeted all in the work place. As he entered his corner of the lab, he knew what he was doing, but he could not remember where he got the idea of mixing several different experimental pathogens together. Once the bell had rung, he felt the need to check one specific rat to see if it was cured, so he ran several tests, and on the last one, the cancer cells spewed out of him like shaken-up soda in a can, and at that point, he knew, the rat had been cured. The next morning after a peaceful rest, he went back to work, and ran some other tests just to confirm. Finally, all the rats that were inserted with the deadly virus where cured. After several months, they finally tried it on the first human, and within the hour, the cancer was flushed out of his body, to go home the next day.

Michael Scot, who still went to work everyday tried to find other more efficient ways to cure this disease. As he passed by the captive cured rats, he noticed something different about them every day, something weird, and not right. As he further examined them, their eyes where bloodshot red, holes forming in their bodies, blood-dripping form their mouth, and breathing rather fast. There was also something even more unusual, they began eating themselves rather violently, and inside Michael's head, he began to laugh. He even noticed other non-tested rats showing the same symptoms. Over 900,000 people where treated with this new treatment, and even more will be infected, and start the "Evisceration Plague".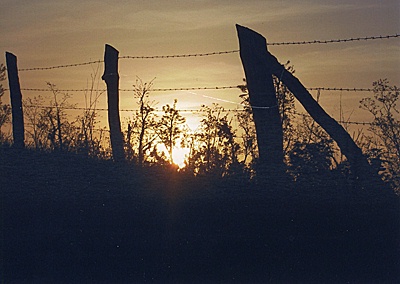 © Michael T., Letart, WV