Beautiful's Also My Best Friend Part 2
May 13, 2012
"Hey Alexa, I got more girl trouble for you." booms the voice behind me. A sarcastic 'Oh great' immediately runs through my head, but I quickly restrain myself and keep the expression on my face neutral. Cole's not the most handsome kid around school. He has reddish-brown hair, brown eyes, a slight muscular build, but most importantly, he's a sweet heart, and ironically every girl in the school, even the bratty girls who usually only care about looks, would love to date him. He went through three girls last year in seventh grade, so much for lasting love. I turn quickly around in the crowded hall, to find his voice.
"Math was fun right?" he adds sarcastically.

"How is it you're the only guy in the world that knows the way to say things, 'just right?" I snap back playfully.

"Well you know….I am pretty great." He replies in between chuckles, "Hey, I really am sorry for causing you to be late for the first day eighth grade math."

"It's okay, as long as you promise not to make this an eighth grade tardiness a tradition."

"Sounds good to me!"

"Hey you want to stop by the ice cream booth this afternoon? I really want to have one last raspberry ice cream before it closes for the fall!" I sure hope my voice didn't quicken with obvious excitement when I said that.

"You know I'd love to girly, but actually my guy friends are coming over in another hour to play Wii rock band; us guys wanted to kick off the school year with a little music." He's now got this crazy look on his face and he's doing a wild version of air guitar.

"Oh, I guess that's okay," I reply hoping I don't show the utter disappointed I feel, "What am I saying? of course it's okay with me! I bet you guys are going to have a great time."

"I knew you'd approve! I'm even gonna to invite Alex to come, which is going to be awesome because she has this supper sick Wii piano from the new version! "

"Alex is coming…. wow! Bet you're going to have a wonderful time! Tell her I say hi!"

"Will do, hey I'll call you later to discus you know what, it's too crowded here! I'll see you tomorrow, bright and early, for some more exciting variable equations!" I open my mouth to send back a witty reply, but he's already gone, vanished as if into thin air, it's as if the crowd swallowed him up. Now, even though I strongly dislike new girl friends, Cole's gotten me insanely interested in his new girlfriend idea. He better call me soon. I'm not surprised Alex is coming over. Interestingly, she's the first girl friend he ever had, and just like her name nickname, she is a complete tom boy. I guess Cole being a very manly man kind of guy, felt comfortable around her and her easy going nature, but just as I guessed from the start their relationship it was more like buddy love, and it ended within a week; they're really still good friends and whenever he does guy stuff she's included.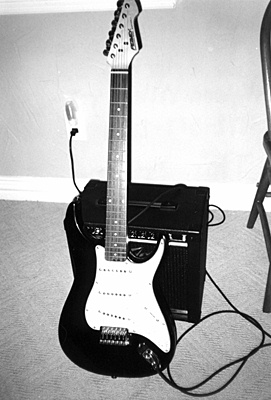 © Adam B., Highland Village, TX