Love Lust and Lies - Prologue
May 8, 2012
It started with a simple Hello.
And my life suddenly, without me even knowing, changed in the most unlikely way.
A word that means you have acknowledge and greeted someone into your life as a friend and expect a kind word in return, had a different meaning when I logged onto a chat room and began to speak to Jamie Collage. He was one year older, though in this day and age, what's one year?
Smart and funny, cute when I finally saw his face and made me feel like I was the most important person in the world. He would talk endlessly about silly things: what were better penguins or turtles? Or how my accent was funny because I came from a different part of the country. I loved his accent, how he would pronounce words like laugh and dance with a "R" in them and how he said my name "Mackenzie" it made my heart flutter and caused me to catch my breath when I realised he was still staring at me from inside of my computer screen. He seemed so real when he was staring like that, like he wasn't just pixilations on a screen, I was nervous at first when I switched on my webcam, what if he wasn't what id pictured? What if I wasn't what he pictured? What if he disconnects and all my fantasising about a modern day internet romance were silly nonsense thoughts?
My worries were later mended when he turned on his webcam and there he was, blonde haired blue eyes very good looking boy. He was smaller than I'd expected but then… what had I expected? We didn't speak for the long of time, just waiting for the other person to gather enough courage to say that something. Anything.
"Hello." He finally said. I waved back at him and he smiled, showing a row or perfect white teeth, he said I was cute. That was my much needed courage and I began a conversation knowing he could see every facial expression and every re-action his words had on me, not that he noticed. Or maybe he did and chose not to acknowledge that when he told me I was beautiful my cheeks turned red and my eyes widened into a childlike wonder like the big ice cream sundae that waits into the fridge for after a long and tasteless tea.
We spoke into the late hours until finally my laptop gave up, I told Jamie I had to go and now when I look back at that first day I realised he didn't seem all that upset that I was leaving, however I was devastated. I realised then that I may never speak to the boy who could make me laugh at politics or become interested in music I'd never really like, but like all great love stories this one wouldn't end like this. It should have. But then maybe I wouldn't have ended up the way I am, so maybe it's better to show you how this love story played out.
"I gotta go." I swivelled on my chair, the relaxing motion sending my brain into sleep mode until I almost fell of the rotating chair. A small snicker came from the laptop screen, I looked up and saw that Jamie was trying hard to contain his amusement.
I sighed although talking to Jamie was the most fun I'd had in those couple of weeks, cramped between revising and taking the exams I'd revised for I'd neglected my social life and unlike a garden that when it neglects it over grows mine simply died and withered away, I began to feel as though maybe I was just a pass time for Jamie something to waste the small hours on so before I closed down the chat and dragged my butt of to bed I heard a little squeak from the laptop.
"Wait." I heard the tap tap taping of a keyboard on the other line and curious to know what he was typing sat back and watched in fascination as his finger sped over his keyboard to type me a message that he clearly couldn't say to my face.
"Tommy54@hotmail.co.uk Email me sometime. :) " Just like that. I was over the moon, he wanted to keep talking to me, my stomach tied itself in a knot and then flipped over, and a smile plastered itself on my lips, as I emailed him I stated to wonder why I had a foreboding feeling nagging at my brain.

"Jamie its Mackenzie. Hi :)" I sent the message and with that I had sealed the worst love story to ever be told.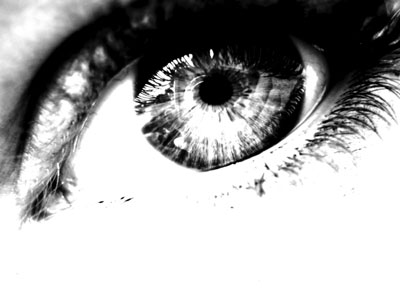 © Lauren S., Reading, Berkshire, UK