The Hope
May 11, 2012
Tired. Deprived. Medicated.
I lay in a hospital bed, staring at the sterile white walls. A quiet beep, the computer-monitored beat of my heart, is the only sound in the room. The light is harsh, bright and cruel. The dark window reflects a blonde girl with messy hair and black, tear-stained cheeks; her arms - my arms – grip the railing to the bed that confines me.
The IV in my right arm drips morphine and saline, bringing both a numb and stinging sensations; the IV its self itches.
I stare at the clock, waiting for my test results so I can go home; so I can escape this room, the smell of cleaning chemicals, and this hideous hospital gown.
An hour passes. A nurse comes in to take my blood pressure again. She scribbles a few things on a clip board. The doctor will be in soon.
Another hour and everything has changed. Nothing will ever be the same; there's not enough time to do everything I wanted to do… I have cancer. The doctor gives me six months, and I don't feel like fighting.
The walls which earlier had only confined me now torment me. I'll be seeing a lot more of them.
I don't even bother to wipe the tears from my cheeks when there's a knock on the door. I don't answer, but the door swings open anyways. Standing in the doorway is the boy I've liked for three years. Silently, he sets twelve red roses on a table and comes to stand beside me. He takes my hand and looks in to my eyes. Nothing is said; he just bends over and kisses my cheek. He sits and wipes my tears, never taking his eyes from mine.
My heart aches and I realize that I can't give up. Not now. I can't just let go. A new strength blossoms in my chest, and I smile. I'll fight… I'll fight for him; I'll fight for me… I'll fight for my future.
As I sit here with him, our fingers intertwined, I look around me. The sun is coming up, and through the window I see the clouds, splashed with brilliant reds, oranges and pinks. The room I'm in suddenly seems less frightening, less blank.
Our smiles are reflected in each other's faces; this isn't the end of me, it's a new beginning. I'll fight what I'm facing, and I will win. I won't give in to it, because now there's something worth fighting for.
****
Five years ago, I was in this same room. Five years ago, the news hit me like a ton of bricks. Five years ago, I had no hope. The fight's been long and hard, but I did it. We did it. He sits next to me, beaming with joy. I'm free. I've won. I stand and walk hand in hand out of the hospital.
****
Six months later, and I'm walking down an isle scattered with flowers – red roses. The love of my life stands at the end, twenty feet from me. I never thought I'd be here. I never thought everything would be this perfect.
This is the future I fought for; this is what makes life worth living. He gives me my strength, my hope, and for him I'd do anything. This is my forever, and nothing is strong enough to take it away.
What doesn't kill you makes you stronger, but my Prince is my true savior. I'm Superwoman. I'm a Fairy Tale Princess… and this is my happy ending.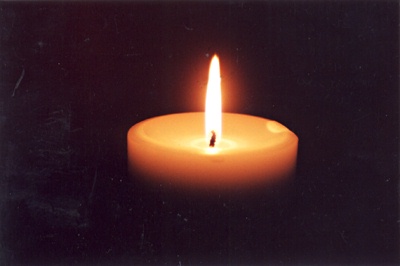 © Ashley D., Philadelphia, PA