Beginning of a False Ending
May 5, 2012
Do you know what it's like to look in a mirror and see everything you hate staring back at you? As you slowly pick yourself apart, seeing nothing except flaws, you are blinded by abhorrence. You cannot see why anyone would bother knowing you at all. You wonder if all of their sneers, glares and coos of bloody vengeance are as genuine as their licks of brutality. Your heart, worn on everyone else's sleeves, bleeds as you re-stitch it over and over again only to have it torn from your chest day after day.
No amount of makeup can make you beautiful. No amount of weight can be lost for you to be thin. No amount of product or color can make your hair shimmer and shine. No amount of sun can make your skin a caramel tan, no amount of soap and scrubbing can make you clean. None of the love left in the world will fill your heart with life; instead it drains clear through you without even kissing you goodbye. No amount of laughter can make you smile and no amount of time can fade your unseen scars Life holds but one meaning: survive just long enough to get out of this town to start again.
They all got to watch as your innocence faded away. They all took turns stabbing you from behind, pouring salt into your never healing wounds, watching you die silently as you kill yourself from the inside out.
You are called beautiful, thin, a miracle, and lovely as can be yet you look in that d*mned mirror and see all that is inside of you. You see the unwaged wars, uncried tears, punches yet to be thrown, deep deep down you see a speck of who you want to be but you blink and it is gone.
The broken glass, your bloody fist, yourself mutilation, your destruction, your reality all lay at your snow white feet ready to be picked up by the next passing soul. Is this how your life begins or is this how it ends?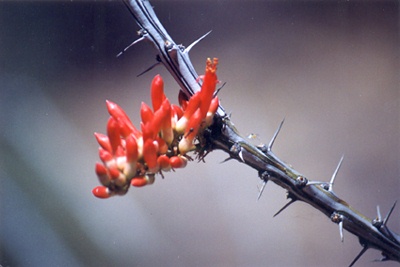 © Andy G., Phoenix, AZ