Til Death Do We Part
April 28, 2012
A beautifully dull morning.
Soft delicate drops of heaven pour down around me.
No doubts as I hold a beautiful masterpiece in my arms, protecting it from harm.
I see the beautiful deep red roses in the window then, I'm distracted by wonderful dreams of black and white. I'm on the ground blinded by a thick sheet of red and orange.
Hit by a crowd of flaming passengers trapped by only their own screams.
The beautiful masterpiece, gone.
A wonderful life, gone.
I bleed slowly the tears of depressed bride.
Nothing will ever compare the beautiful black and white picture that was once called by the name of life.
The beautiful masterpiece remains but not it's proud owner.
I am long gone but still here watching the beautiful mess of black and white covered with red and orange screams of a depressed and lonely bride.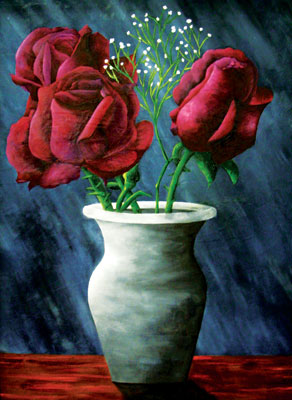 © Brandon S., LaFollette, TN