when the music is over
April 14, 2012
My throat was dry. My eyebrows beaded with sweat. Adrenaline rushing around my blood streams, but I was stiff with fear. Fear, that has made my mind blank, my legs paralyzed and my eyes tight shut. My once scarlet lips have gone dry blue…. and darkness. I knew if I opened I would find nothing but darkness… and silence. I couldn't hear it anymore. Hear him- talking; laughing; singing. His voice has always been like music to me- sweet, charismatic, mellifluous music, which has been my life and has influenced me throughout my journey of becoming a lawyer. This music has calmed me when I was mad, made me laugh when I was sad, made me believe in myself when I was devastated. And now this music was over, his words gone, vanished in this air, just like a snap! All that was left was silence- impenetrable, excruciatingly painful silence. He left me forever. My guide, my protector, my sole guardian, my dad has left me forever in a world that seems so alien now. I heard him groaning in agony from the kitchen with a hand on his chest, and BOOM! The next thing I know the doctor is handing me his death certificate. He was gone. Just like a snap, an abrupt snap. But that moment has not been as short as a snap. That one second seemed an hour. And that second would stretch into the rest of my lifespan. My whole past and future collapsed in front of me in that one second, and I couldn't do anything, nothing at all.
I could feel the walls closing against me, the darkness engulfing me, and I could hear my heart drumming in my ears, my head pounding. I wonder how so many things could happen in one's life in such a short time.
I hoped this was just another nightmare. And when I would wake up screaming at midnight, my dad would rush to my side, smiling crooked and sing me a lullaby. But I was wrong, there would be no music. The music is over. Forever.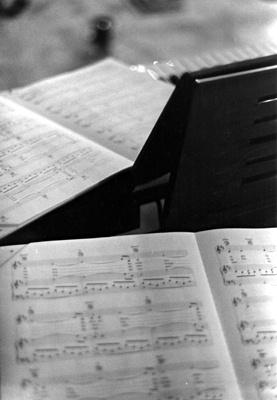 © Jessica M., Lansdale, PA